A Briton In Belarusian Prison: Personal Pilot Of Lukashenka Was Jailed With Me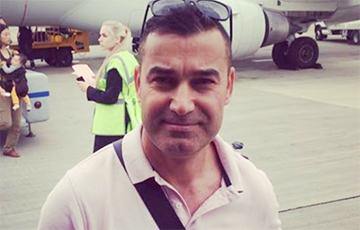 Alan Smith told why he stood tall.
Alan Smith ran the travel agency which helped Iraqis to be legalized in the territory of Belarus. He claims that he bought Brest-Terespol train tickets for Iraqi citizens.
He got two-year term in a Belarusian prison for organising an illegal migration channel. 10 months Smith spent in remand prison No. 2 in Vitsebsk; later he served his punishment in penal colony Vitsba - 3 in the Vitsebsk region. He had no chance for release on parole as he pleaded not guilty. On September 29 he was released. In conversation with Belsat, Alan Smith told about prisoners who spoke English in Belarus, how to order massage, why Great Britain dawdled on assistance.
- What was your first impression of the Belarusian prison?
- I was shocked and puzzled. Conditions were disastrous. First, I spend 14 months in the remand prison, after the verdict I was taken to the penal colony. Conditions were similar, but in the penal colony I could see the sky for the first time over 14 months.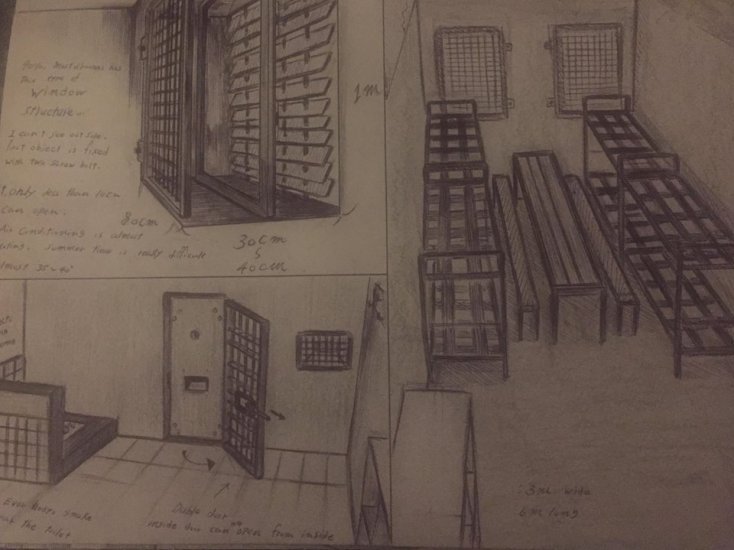 I did not have a walk over 14 months. All the time I spent in the ward 4x2 meters. There were five other prisoners there. Windows were closed, no ventilation, people smoke there, the toilet is open.
I was the only foreigner there.
- How did you communicate then?
- It was really hard. I used a vocabulary when I wanted to say something. Fortunately, there were people who speak English a bit. The problem was that the colony administration did not speak English.
- Were prisoners in the ward friendly? Did you manage to knit them together?
- I guess they were not. They were scared to death with the regime. They were afraid of denouncement. It was not my story, I was never loth to have my say. There is a person in every ward who cooperate with the administration. There was a camera and a microphone.
- Did prisoners know who the informer was?
- Of course, they did not. I was the only prisoner who spent 14 months in the same ward. Others spent there only two weeks. It aimed to build no ties between prisoners. New cell-mates were warned at once "no talks on business matters".
- What did change when you were taken to the penal colony?
- First, I felt like I was free there. I could have a walk, open a window, a door, see trees. The entire colony was informed about me.
I was the only prisoner in Belarus to refuse signing the agreement to obey prison rules. In theory, I could have been carcerated. I was the one in the penal colony to have my hair uncut.
- How does life in the colony look like?
- The barrack was divided into 12 sectors. That was a special colony for former policemen, KGB officers, judges and officials. The administration thought I could be a spy, because I was asking too many questions.
- How did you treat those persons who used to organize repressions?
- I guess the authorities were mistaken to send me there, but it was too late. All prisoners were ordered to ignore me, but it was really hard: there were around a thousand prisoners.
Greater pressure was put on those speaking English so they did not even think of approaching me. However, I managed to collect lots of scandalous information. I talked to judges - there were ten of them. First they were scared, but later they confessed they did not deliver verdicts but just voice them. Prosecutor makes a decision. He orders, for example: "Sentence him to two years".
As for judges and policemen, the decision is made by the KGB; it has its own remand prison. There was a case when a guy met the judge who pronounced him the verdict. And he said: "You know, I can only voice the verdict, that's how our system works."
- What were relations between prisoners and former judges or policemen?
- Not good. Nobody talked to them, no one believed them. Prisoners were suspicious of those who talked to them. But it was not my story; they knew I talked to them to get more information. I had a good conversation with one judge. He was sentenced to 14 years. I wondered how many innocent people were judged by him. He smiled and said that he did not make those decisions. But he convicted a thousand innocent people.
- How did they explained your case?
- I was suspected of many things, the trial took much time. According to the Belarusian tradition, when you spend more than a month in the remand prison, you have to be convicted. The judge told my lawyer if I confessed, they would release me. But I refused. Moreover, according to the Belarusian law, if you serve a half of the term without any complaints, you can be released on parole. I pleaded not guilty and served the entire term.
- What were comments of the administration and other prisoners?
- The head of the penal colony was instructed to make me confess. By the way, it was a daily struggle with the colony management.
- What was the reason?
- It was the matter of principle. I was not guilty. Why should I confess then? So many innocent, including foreigners, were put behind bars by the Belarusian authorities. And none of them was avenged. I decided to fight violations of the law and defend rights of prisoners. I was the only prisoner who did that. I did my best for the whole world to learn the truth. I was not silent, I threatened with a hunger strike.
- What was the result of such a behavior?
- The management was afraid of publicity. I was the person who informed about mass food poisoning in the colony. When the administration wanted to punish innocent, I went on a hunger strike. I know that my actions were effective.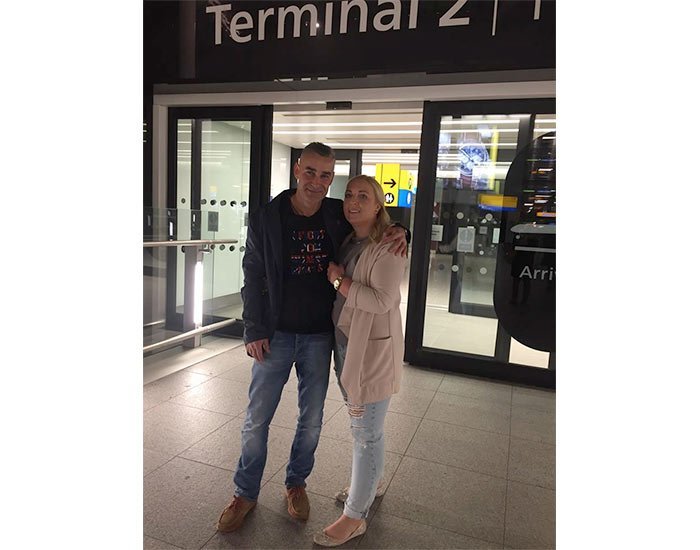 There were a lot of businessmen in the colony. That was the colony of well-known people. Personal pilot of Lukashenka was one of them. I tried to talk to him, but he constantly denied. He was ordered.
There were KGB officers, and I managed to receive very interesting information. It will remain a secret for a while. I do not want to damage them, they are already sentenced to 15 years. I was there with Taras Avatarau who was tried for participation in war in Donbas.
- How did prisoners divide?
- There were two groups - former policemen and officials and prisoners who had their own special rules. However, it had nothing to do with the administration. There were no habitual offenders in my colony.
- Did you experience aggression on the part of other prisoners?
- On the contrary, they showed respect, because I was the only person who resisted the administration. Many tried to avoid me, they knew I was fearless.
- Did you have friends there?
- Yes, I had many, and before my release they told they might be punished. They were scared to resist, but they knew I was the only tool against the system.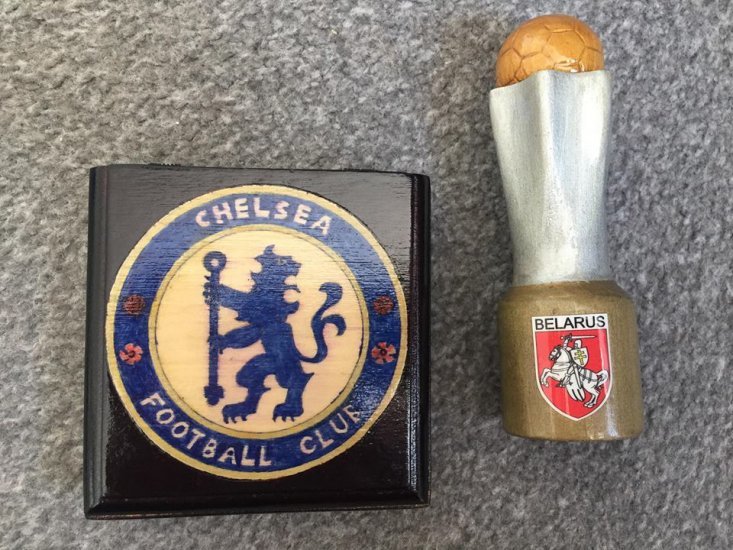 - Were there any special traditions among prisoners?
- Yes, they still drink a builder's brew. If someone is about to be incarcerated or released from it, prisoners have "builder's brew party". I often joined them. Cigarettes is hard currency in prison. You can order massage then, or other prisoners can do your laundry and so on.
- How did you communicate with prison guards?
- I can't tell anything to keep them safe. They did not want to talk to me, they did not want to lose their jobs.
- Did the British authorities render you any support?
- It's a difficult question. It was about policy: no one wanted to mar relations with the Belarusian authorities because of me. However, representatives of the Embassy visited me about 10 times; they talked to the colony's administration. I had a great support of ordinary Belarusian, and I'm really grateful for it. I received a great number of letters and postcards. Unfortunately, I also missed many messages.
- How did it become possible for you to make the world see your cartoons and letters dedicated to the prison topic?
- It was illegal; I was helped to bring them out of prison walls. I warned the colony administration: "If you do not let me send letters, I will do it on my own."
They could not get how I did that, it was investigated. However, there were several hundreds of people.
One even could have a mobile phone in the colony - there is a special scheme for it. In my case, I did not even have to pay for it - people knew I was a thorn in the system's flesh and they helped me.
It was fun when I wen on a hunger strike: I took that decision at 4 pm, and the entire country learned about it at 5 pm. The Department of Corrections asked the head of the colony how was it was possible. I was immediately searched, they wanted to find a hidden phone. I told them they would fail.
- What were words of farewell?
- Prisoners were very upset; they knew I was their only defender. They confessed they had not hoped to meet the person like me. Other foreign prisoners were silent.
On Saturday the head of the colony visited me. That time he was very polite. Before it I told him he would not be forgiven and would pay for things he had done to me.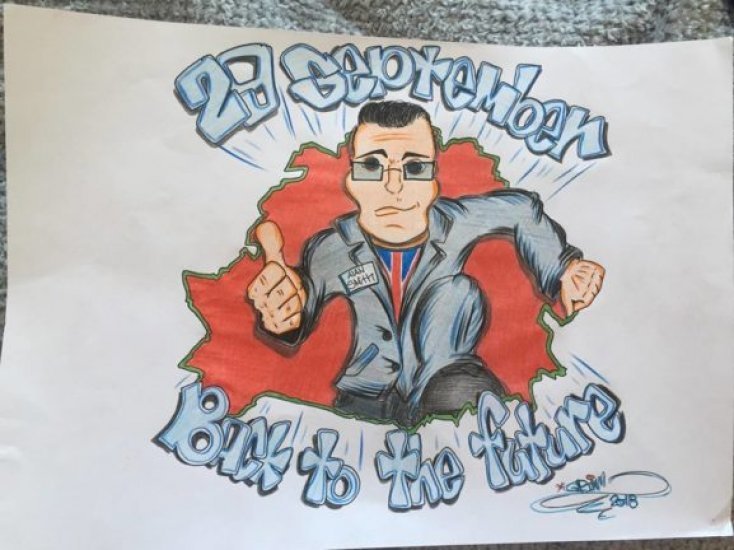 - Apparently, the colony's administration was upset that you pleaded not guilty and they had to abide you for so long.
- Yes, that was the only reason why I had to be jailed for two years. When I was released, I was taken to the car by the back exit. I was not given a laptop and mobile phone back so journalists could not learn about my release.
Then they wanted €90 for taking me to the airport. I told I could do it on my own.
I had the similar situation at the airport - I was taken to the police station, policemen were nervous; they were ordered to prevent every my contact with journalists.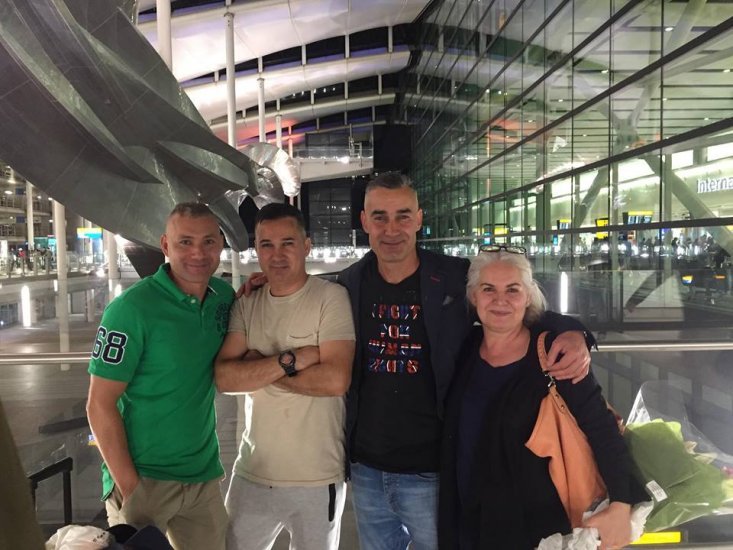 Despite my negative experience in Belarus I met many decent people there, and the most disappointing aspect is that I had to leave them there. That was an evil day both for me and them.