"Authors Of Decree On "Parasites" To Obtain Outbreak Of Street Activity"
14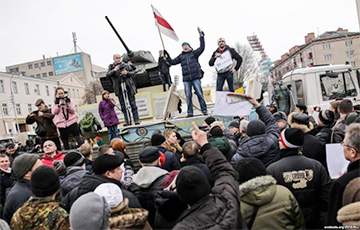 Even those who tolerate silently the quirks of the authorities will react.
European Belarus coordinator Maksim Viniarski has said that to Charter97.org, commenting on the appearance of the base of "parasites" in Belarus.
– As for the questions about the base of "parasites" – the answer is very simple. This is an attempt to create another system of accounting and control over the citizens of the country. A dictatorship, in its essence, is not capable of giving up universal control. This is not only a way to snatch extra money, but also to create another lever of control over the population. To split the society into smaller parts so that the management becomes more convenient.
The fact of transferring people from the caste of "citizens" to the caste of "parasites" is an additional threat to the authorities. The authors of the decree do not take into account the fact that they violate the personal boundaries of citizens to such an extent that this can lead to an explosion of street activity. We can say that they are seeking this activity. Even those who are used to tolerating silently the quirks of the current authorities might take part in the rallies. We'll see, whether it's true or not, – Maksim Viniarski said to Charter97.org.