Dmitry Sologub: Prompt Reforms Required
12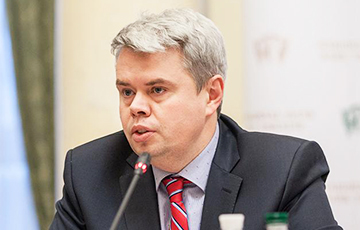 The way a Belarusian became one of the leaders in the National Bank of Ukraine.
Deputy Chairman of the National Bank of Ukraine Dmitry Sologub gave an exclusive interview to Natallia Radzina, the chief editor of Charter97.org.
- Dmitry, Belarusians are glad to know that their compatriot has become one of the heads of the National Bank of Ukraine. Let's tell about your success story.
- There is nothing extraordinary here. I finished school in the mid 90s, later I studied at the Belarusian State University. I remember that a lawyer used to be the most popular profession then...
- May it be the reason of such a great number of policemen now?
- Perhaps (laughs). But when I was about to finish school, I realized that being a lawyer was not the shape of my heart. I think that it was the right decision then.
- What school did you finish?
- School No. 50, it specialized in mathematics, it was pretty advanced. And now, with the benefit of hindsight, I realize that it was the right decision to ignore the Department of Law. It needs a specific mind.
- What mind should a financier have?
- I always tell my colleagues and students that to much extent life success depends on hard-working and things you feel like shape of your heart. It's really hard to change your skin. If a person ignores details, he will not be capable of engaging in certain business.
For example, having worked for many years in the banking system, I came up with the following - a psychological profile should comply with his profession. If a person deals with risks in the banking system, then he should be a pessimist who constantly whines that everything is bad, because optimists cannot do things related to risks.
- Were lectures in economics good at the BSU in the 1990s?
- I entered the Department of Economics at the BSU; the direction I took was the "political economy".
It was an interesting period in the 1990s. One well-known American Professor in Economics, perhaps, the Nobel prize winner to be, has recently participated in the conference of the National Bank of Ukraine, and we had the education system of post-Soviet countries and America discussed. I told that it had been an interesting period, 60-70 years old lectures read the course, I was taught in books my mother had been taught. But on the other hand, there was a different way of presenting economic disciplines: microeconomics, macroeconomics. There were young professors who still keep reading lectures in Minsk, I mean Mikhail Chepikov; some of them work in America. Those days they turned to new standards.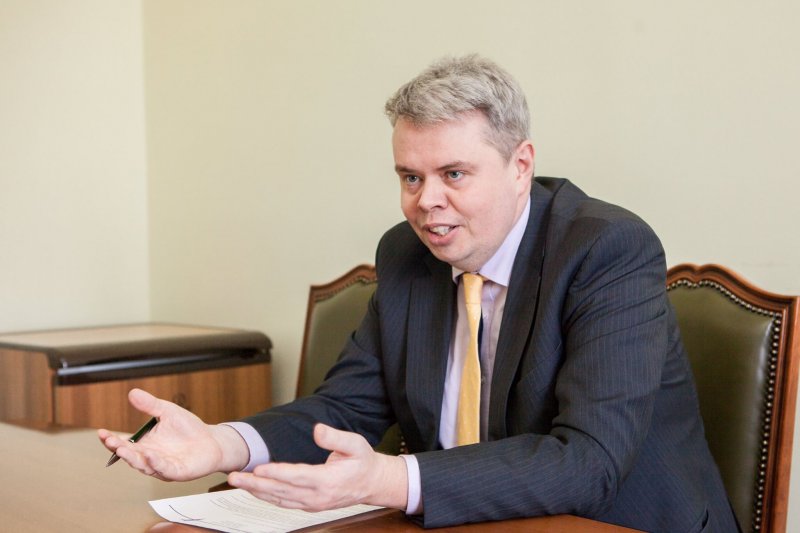 It was an amusing mix I got at the university. With the benefit of hindsight, I don't think that it's good to be a dogmatist. It's a different story how it works. It is right to ignore Karl Marx and say that he is wrong? "Capital. Critique of Political Economy" by Karl Marx helped me to enhance my knowledge.
As soon as I graduated from the university, I wanted to study somewhere else and likely abroad. I remember my feelings in the late 1990s – early 2000s: I saw no ways attractive to me in Belarus. For example, the private sector was poorely developed in Belarus then. Young, talented people usually started their own business or went to the public sector, the National Bank, for example. Some of my groupmates work in the Bank of Belarus. Some of them work in the analytical centre, for example, a well-known Aliaksandr Chubrik.
- How did you get into the National University of Kyiv-Mohyla Academy?
- It was 2000 not 2018 when the Internet is everywhere. It was harder then, for example, to enter a new college in America or in England,especially if you had no contancts there. One of my acquaintances, who taught at the BSU, entered that National University; I talked to him and also decided to enter it. This program is still valid there, by the way. Many Ukrainians and Belarusians graduated from it. Its contribution is priceless.
For example, one of rising stars in economics (it means that you're 40 years old) is the professor at the University of California has also graduated from this University. In the National Bank of Ukraine there are other 15 graduates of it work with me there, for example, Deputy Minister of Finance, now the representative of Ukraine in the World Bank.
What is the sense of the University? It is based on western standards. In addition to hard skills, the learning was really hard. In addition, there was no cheating. We passed exams every two months.
It was nice to study at the BSU, but I learned everything during exams. And things differed in Ukraine; it helped me both to get a good knowledge of economics, and to develop soft skills such as work diligence, ability to promptly make decisions, and to sort out priorities and so on.
Then I was in the career-building. I liked macroeconomics more than microeconomics. Microeconomics means mathematics, strict formulas, at the same time on the one hand, macroeconomics is also turns to mathematics, but it's also about the reality. It exists at the junction of politics. First I used to work at non-governmental institution, then in the office of the IMF, later in the commercial sector. All the time I deal with one sphere.
- How did you get to the National Bank of Ukraine?
- After the inauguration of President Poroshenko in 2014 Valeriya Gontaryeva became the head of the National Bank and built up a professional team not based on nepotism and so on.
I did not know her before. The same situation was to other members of the team; the professional factor the team was based on turned to be a success of the reform.
- It was the hardest time when you became one of the heads of the National Bank. What was like to carry out reforms under such conditions?
- Now many people wonder how we did it. On the one hand, it was hard; on the other hand, good management and different approaches contributed to it.
It was hard to work for the first time. The situation was extraordinary. The thing is that I had to change my passport. My wife comes from Kyiv, we studied together, our children were born here. When I used to work in the private sector, I needed no Ukrainian passport, I had a residence permit. By the way, according to the law, Central Banks do not belong to political bodies in many countries. The very concept of the Central Bank means a technocratic body, which is slightly separated from the general system of power.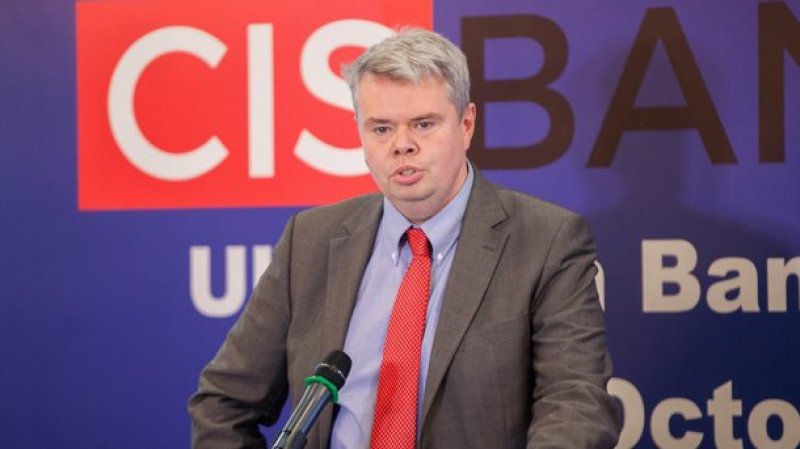 In fact, despite of the centralized power in Belarus, the National Bank has some autonomy, not political but professional. I am familiar with some Belarusian colleagues and I have a very high professional regard for them. If we mean democratic countries, the Central Bank is a separate institution with many foreigners in staff. It is believed that if your country is small, and not very developed, it is hard to find a lot of good specialists to work in the National Bank, so, as they say, you can attract people from other countries.
The most vivid example is the Bank of England headed by a Canadian. It was a great shock for the British. It is not allowed by the Ukrainian law, one needs to change citizenship. I remember my first conversation with Gontareyva in October 2014. We decided I would help to gradually change the structure of the Bank and change my documents. The latter issue took me two months.
It was the winter of 2014-15. It was the climax of the economic crisis in Ukraine. In early 2014 we suffered the first shock, but the situation stabilized in the summer. When the war entered the most active phase in early autumn, when Mariupol was nearly seized, we witnessed how almost all export revenues from the east of Ukraine were cut. Because mechanical engineering and metal-working industry was there. And the situation deteriorated, the political process connected with elections to the Parliament took place followed by the creation of the coalition and so on. I talked to some MPs and insisted on prompt activities. They did not listen, and they blamed the National Bank as soon as the things worsened.
It was the most dramatic period. I remember one day of February 2015: the President signed a decree on granting me the Ukrainian citizenship, and that day the Ukrainian hryvnia almost hit the all-time low. I asked my colleagues what they had done. "I am granted the passport today, and you've let the hryvnia fall."
I follow the principle - do what you need to do and be as it may. If every day you think whether you do right or wrong, you can become a schizoid or a paranoid. I think we have succeeded with reforms, because we did everything we had planned to.
We had a clear program, we had a drive on the part of our leader, we were independent. We still work as a team.
- Does it mean that Valeriya Gontaryeva was a real leader?
- Yes. In principle, she has built up the team, but again, Gontaryeva has not been working for more than a year, but the matter is about in institutions not in people. I'm a great adherent to institutions. In fact, Ukraine and all our countries have a great problems with stable institutions. Let it be compared with Eastern Europe. They had institutions, they were independent, they had political schemes and some social institutions. For example, the Catholic Church of Poland is a stable institution.
If we take Ukraine, there have been no stable institution over past 100 years, because churches are divided, political elites do not belong to institutions, perhaps, only the army has become an exception. And this problem we face when trying to do something, because people have no credit in institutions, they do not understand how it works.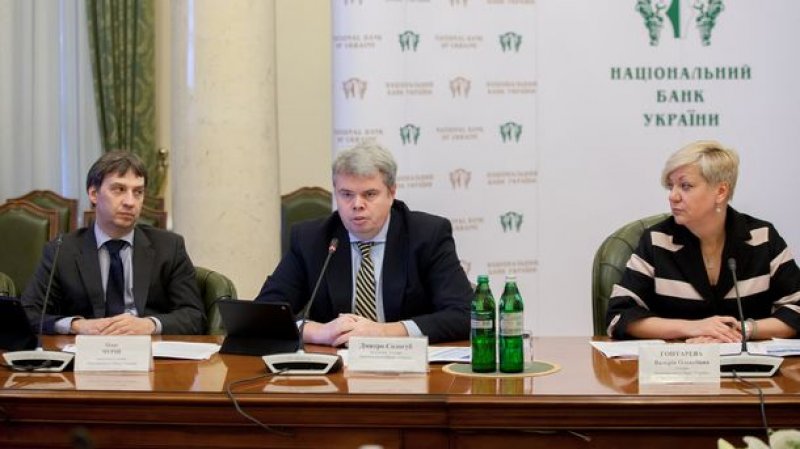 The same situation is in Belarus. People pay more attention to individuals rather than to institutional stuff. Now America is a brilliant example. Because there is a struggle of individuals and institutions built over the centuries.
That's why this question has such an extended answer. Reforms involved good management, professionals in the staff and common goal. . We have many people removed from the organization. There were 12 thousand of them, now there are only 5 thousand employees left. Over the past three years we have hired 800 people, that is, 20% of the current staff. Processes mean the very sense. They work differently.
- How do decision-making processes look like in Ukraine?
- I will tell about the National Bank of Ukraine. In order not to dig into professional specifics, it used to look like this: for example, something needs to be done with the exchange rate - in the dead of night a person responsible for this issue made his way to the office of the Chairman and brought a sheaf of papers explaining that the reason for a corresponding decision was explained at the bottom of page 26.
Economics is neither mathematics nor physics, there is no one right formula, because formulas are universal, everything works. The economy is basically art, not a science. And it is basically appears during discussion. A decision upon an interest rate, upon the close-down of a bank, upon a reform is discussed in the National Bank and everything is transparent. This is a common practice, which should work at any democratic society, not only in the National Bank.
- Do you follow the situation in Belarus? What do you think Belarus and Ukraine have common and different in financial systems?
- Last year Ukraine and this year Belarus haму attracted external resources in international markets. Countries usually operate with the budget deficit. If some people try to live by means and only seldom take loans, the countries usually starting from the USA and ending with the poorest ones live on credit; they almost always have a budget deficit, they have external debt. Accordingly, some money are borrowed in the market. This is more or less common practice and, for example, debt securities issued in foreign markets contributes to it.
Belarus has issued them at more attractive profitability, that is, it is given it at a lower percentage than Ukraine. My colleagues wondered why it was like that. I often communicate with international investors in London and other cities, they deal with purchase of such securities. The economically greatest difference is that when turning to Belarus, investors always assume the assistance rendered on the part of Russia.
What is important for an investor? He buys your security at 6 or 8%. He is worried about the fact whether you can pay back or not. Given the default of 2015 in Ukraine and the change of the regime and so on, they are not completely sure about it. In the situation with Belarus, Russia is considered as a lender of last resort, economists call it like that. That is, if everything is bad, Russia can render assistance to Belarus.
On the one hand, it's good, on the other - it's bad. But, at least, the big difference lies in this. Ukraine does not have such a lender of last resort, it is the IMF in some sense, although the program has expired more than a year ago, therefore investors do not consider implicit support from the IMF as important as, for example, the support from Russia, as happened with Belarus.
Some processes, in principle, are different, although when we meet with my colleagues from the National Bank of Belarus, we have many similar problems regarding the banking system. It is clear that the big difference is that large debts in Ukraine are connected with the private sector, first of all, with large campaigns, with the so-called oligarchic groups that do not pay their bills. In Belarus it is a problem of the state sector, first of all.
I remember that we discussed this, also with the international organizations: if we are talking about reform, how can we wipe these insolvent loans off the Ukrainian banking system? By and large, we need a normal judicial system, and for this we need to work with these oligarchic groups, because they block the solutions to these problems in every way. In Belarus, the solution to the insolvency problem of the banking sector loans, by and large is the solution of the public sector problem, which, as I understand it, is gradually moving, but it is clear that this will have great social consequences and so on.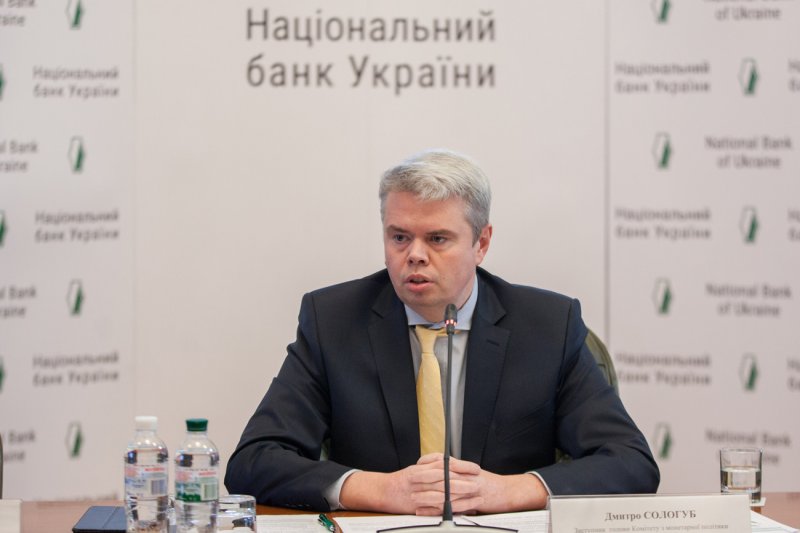 The divergence between Ukraine and Belarus also manifests in the fact that both countries were quite strongly tied to Russia from the point of view of foreign trade. I do not know the figures for Belarus, what percentage of exports go to Russia now and what was a couple of years ago, but in Ukraine until 2014 35% of exports went to Russia. And Russia began to use all these negative measures against Ukraine, which are now used against Belarus, back in 2011-12. This share began to fall by 2014, and now it has fallen to 8%. That is, it was 35%, and now 8% of exports. Ukraine was not able to fully compensate for the loss of the Russian market, because, given the war, part of the assets in the east of the country were simply destroyed. The free trade agreement with the European Union helped to reorient trade, not only to Europe, but all over the world. When you accept veterinary and other technical standards, some regulations of the European Union, all this automatically opens you the entrance to the market of Southeast Asia and so on. And this process is gradually going on.
Basically, food products and mechanical engineering went from Ukraine to Russia, because the one production chain remained since the Soviet times. Russian foodstuffs were banned from delivery even before 2014. There, probably, is some contraband, but the official size has fallen very much. The export used to be for 2 billion a year, and now 50 million, that is, virtually a drop of almost a hundred times. But if you take exports to other countries, then earlier Ukraine mostly supplied ore, steel and grain. And now it is gradually starting to export not only food products, but also other goods, with higher added value. That is, what happens? If you supply steel for export, then there is practically nothing left for the country - there is practically no added value. Of course, it is difficult, first delivering steel, and immediately switch to iPhones. Usually, you can immediately switch to hangers from steel.
I know the ambassador of Ukraine to Austria well and he says that he one of his most successful Austrian investments in Ukraine - a factory for the production of ironing boards in Zhytomyr. It would seem, see, an ironing board. But, on the other hand, the ironing board is not just some metallic bar, it's already a product, it's necessary to have people to make it. They get bigger salaries than it costs to cast this bar and so on. It's already some kind of forward movement. Now the factory wants to launch the second production of surfboards. I say: "make two-sided boards then. One side for ironing, the other for surfing" (laughs).
And this agreement with the EU is gradually helping to expand the range of exports. In Belarus, I follow the situation a little, the situation with Russia is not absolutely tight, but there is a big dependence, on which they can play as they want. Economists call it leverage of influence. In Russia, given that Belarus is their main trading partner, the so-called leverage on Belarus is very high. Even what I see and hear, those attempts at economic diversification, which Belarus is undertaking - in principle, are the right ones. Because if you look at our region in a global context - we have very big advantages related to infrastructure, with the quality of the workforce and so on.
If, for example, we take Latin America and compare it with our region, then from the point of view of risks, from the point of view of the yield of bonds - there will be no worse situation. We can laugh at Honduras, but there the yield of bonds is not worse than ours. But if we take the standard of living, the quality of life and even the investments that are needed to improve the quality of life, then it's just heaven and earth. Because there, for example, it took the countries of Latin America, the same Chile, 20 years to more or less move forward, Peru only now, after 15 years of strong reforms, gradually reaches the level that we have in Eastern Europe. This is an advantage, even when we are talking about people who are capable of making reforms. Because this is not just one specialist is good, but the system of education and health has been built so that the quality of human capital is high enough, for example, there are many strong professors of economics.
There are many successful Belarusians in other countries, I'm talking about those I know or heard about. In America there are several strong professors of economics who were born in Belarus. For example, Mikhail Holasau, the professor at the University of Chicago, comes from Belarus, graduated from the Belarusian State Economic University. That is, in fact, there are enough successful people from Belarus. But again - this is a reflection of the high quality of human capital.
- Now Belarus needs economic reforms, you see and know about the serious economic crisis. In case political situation in Belarus changes, will you be ready to help to conduct the reforms? Or maybe, you have already received such offers?
- Actually, we are constantly in touch with the National Bank of Belarus and discuss some topics. They ask us about something, we ask them about something else. About the things that we have done over the past 3-4 years, we tell our colleagues from other countries. And the Belarusian National Bank is no exception. To some extent this is a theory of small businesses, but, to be honest, I will say my assessment of the Belarusian National Bank - they work very professionally, within the framework of what they can do.
- Is there little they can do?
- We do not live in an ideal world, we cannot do everything. We are economists, technocrats, not politicians. We simply understand that in a democratic country there is a political process, there are elections and so on. Why did the concept of an independent Central Bank appear? Because earlier, in the first half of the 20th century, it was believed that the most important economic policy was to stimulate demand. The fact that Keynes said that it is necessary to build roads, bridges. The more you build roads and bridges, the faster your GDP grows and so on. It worked.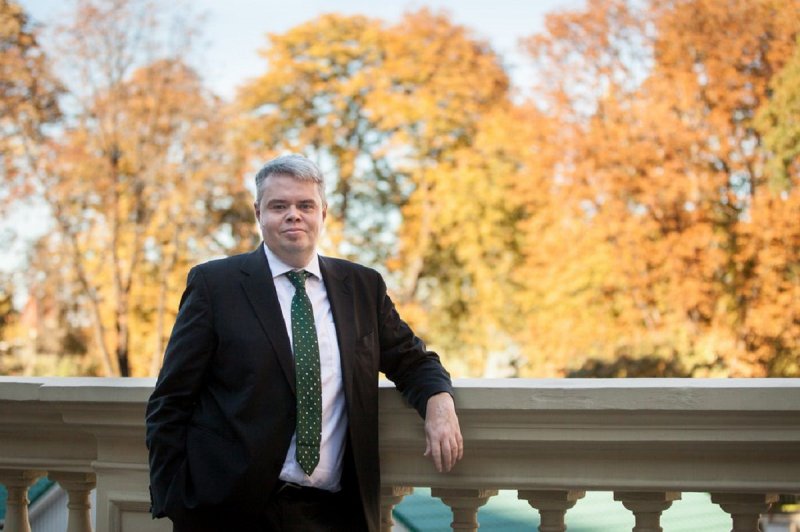 But the world is changing, there is globalization. And since the 1970s, when there was a shock of rising oil prices, it turned out that this policy is no longer working. The more we printed money, the more we financed spending, the more inflation grew. Economists-theoreticians began to look for a way out of this situation, first theoretically, then practically. Yes, there is a government, yes, it has a budget, a so-called fiscal policy: they must finance the population, infrastructure and so on. But to manage money, manage interest rates there should be an independent body, for which there is no political pressure.
What does the government want? Win the election! How to win the election? Raise the salary. Let's take an ordinary enterprise: when you raise your employees' salaries by half, and they continue to work just as they did, what does your enterprise do? You remain less competitive, because labor costs have doubled and your profits have fallen by half. Did you eat less, or did you raise the price twice? If you raised the price twice, then you are not competitive in a market economy. The growth of wages should correspond to the growth of productivity.
If politicians want to feed everyone and raise salaries and pensions before elections, everything will be fine before the elections, after the elections it will be bad. Therefore, Central banks exist because they control monetary indicators not on the date of elections, but in the long term. Such a concept is obtained objectively, there is a democratic political and economic process.
It's difficult for me to assess the Belarusian situation, we have enough of our own issues. We will see. I already said: do what you must, and be as it may. It is difficult to guess how the situation will develop. In Ukraine, until 2014, I had little idea that I could ever work in the National Bank of Ukraine. Probably, I could imagine, when I had a Belarusian passport, that I would work in the National Bank of Belarus, and now it's hard to say. Again it is necessary to change documents back.
- They say that, no make a backward economy work, it is necessary to inject hundreds billion dollars, that there's Marshall's plan.
- This is an amateurish approach. Before the National Bank I worked as the chief economist of Raiffeisen Bank, accordingly, I communicated very much with colleagues from Austria and Eastern Europe, and I also worked in the IMF. Approximately I represent the evolution of the world economy over the past 50-100 years. The economic development of a country is determined by the country itself.
If someone drops $ 100 billion on top of those who do nothing, nothing will change. There are both positive and negative examples. Argentina is a vivid example, before the Second World War was one of the most developed countries in the world, and now it remains in a constant crisis. Venezuela is the second vivid example. Crises are all man-made, in the sense that they are determined by internal processes, they are not determined by external money. External money or external aggression can be a facilitator, but they will never be the determining factor.
The same is often said to us: "Why do you compare Ukraine to Poland? Poland has received so much money from the European Union ". I say: "Guys, you will learn how to master this money first and you will get it." In principle, the concept, when they say that we have become rich and support other countries, works through the IMF, through the European Commission and so on. But in order to get this money, you need to be able to do something with this money.
- Is Ukraine ready for the receipt of this money? Poland was.
- This is a rhetorical question. Ready - not ready. We do things. For this, we need institutions. It is necessary to master this money. You need to understand this correctly. In Poland, too, it was not easy. I know Leszek Balcerowicz and some people from the 1990s who worked in Poland, Marek Dombrowski, Jerzy Osiatinski.
It's hard to say why they did it, but others did not. An interesting example, by the way, in our region is Romania. In the 1990s, complete collapse. Much worse than in Ukraine or Belarus. Then, I remember 2006-2007, when I started working at Raiffeisen. Investors, the same Austrians, Germans, look at our region and thought in which country they would work. They had Poland, the Czech Republic, Hungary and Slovakia in the same group - those countries that are already in the European Union, which are already developed, where the salary is higher and, accordingly, the opportunity to get more profit, having transferred production there, is less. A country seems to be civilized, the judicial system is better, but free cheese is only in a mousetrap. It is clear that if there are high salaries, then by transferring production from Germany to Hungary, you will not win so much. Western countries in the 1990's did this, and then they had to go somewhere else.
In 2007, they considered Romania, Bulgaria and Ukraine as equal countries in terms of economic development. Exactly these three, because Russia is a separate and large market, and no one is considering Belarus. The Baltic states already, by and large, are built into the Scandinavian system. But there were three such countries, which at that time had roughly the same potential for foreign investors. The potential was high, but the risks were high either. Since then, 11 years have passed. If we try to draw a rough trajectory of these countries, then Ukraine has gone down, Bulgaria has remained at about the same level, Romania has gone up. One of the main reasons for this is a full-scale fight against corruption, which led to a gradual improvement in the investment climate and economic indicators.
There is an example of Colombia. When my children left for vacation, I started to watch the famous TV series about Pablo Escobar "The Narcos" in my spare time. Colombia, a Catholic country, was in a very bad situation: there everyone was killed - judges, presidential candidates, and prosecutors. First drug barons, then terrorist groups and so on. But in the last 10 years the country is developing in a different way. Why? Is it because of Catholicism or something else? No, there was some kind of consensus in the society, and the process went in the right direction. In this sense, there is a very interesting book, which to some extent sheds light, "Why Nations Fail" (the title in Russian is "Why some countries are rich and other poor." The origin of power, prosperity and poverty "- comment by Charter97.org). This is a well-known book, it is to some extent popular science, but the conclusions are correct there. They say that in many respects it's the institutions that lie at the heart of any success or failure.
And on the other hand, why were these institutions established in Romania, but not in Venezuela? This question is difficult to find the answer to. I would like to see it happen in Ukraine and Belarus, when the stars finally form.
- Have you read the book by Lukashenka's aide Kiryl Rudy, "Financial Diet"?
- Yes, I even wrote a review on it.
- This is a sentence to the system.
- I didn't know Kiryl Rudy personally, but we have a common acquaintance, and he asked me through this man to write a review on this book, it is presented on the cover. The book is interesting, deep, and once again, in my opinion it demonstrates what I already said: the high quality of human capital in Belarus.