The Future Of Charter97.org Is In Your Hands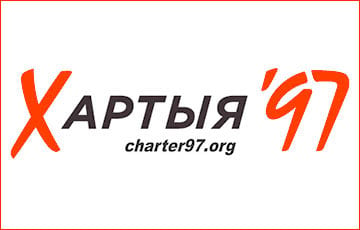 There is no such thing as too small of a donation.
For 20 years Charter97.org website has brought independent information to the people of Belarus. Now, the situation is critical, and the only way we can continue to operate is through your support.
About a year ago we started to experience significant financial difficulties. Our major donors suspended funding for a few months referring to administrative rearrangements. One small donor completely canceled its participation. Some other potential sponsors rejected our applications for a short term support claiming other priorities.
At the same time when donors demonstrated reluctance to provide support, the government of Belarus blocked the Charter97.org website on the territory of the country. Our efforts to mitigate the effect of the blockage have put an additional burden on our already strained budget.
At the same time we have experienced an unprecedented wave of solidarity from our readers in Belarus who installed software tools to bypass the block, and contributed fifteen thousand euro in a recent crowd funding campaign through numerous small donations of 5-10 euro.
We are continuing to look for a new more sustainable sources of funding. But even in the best case scenario we have almost nothing for the next 2-3 months.
Your support will be crucial and will give a possibility to the Belarusian readers to continue to have access to an independent source of information. The money raised will contribute to maintaining our online presence in Belarus and funding journalists to research and tell the stories that matter to Belarussians.
We are grateful to all donations, no matter how small. We thank you in advance for continuing to support the right of Belarussian people to access truly independent media.
DONATION VIA PAYPAL:
MULTI-CURRENCY ACCOUNT FOR ASSISTANCE:
Bank's name: Bank Millennium S.A.
Address: ul. Stanislawa Zaryna, 2A, 02-593, Warszawa
IBAN: PL 97 1160 2202 0000 0002 1671 1123
SWIFT: BIGBPLPW
Name of the account holder: Fundacja "KARTA '97"
Purpose/title of payment: Donation for statuary aims
You can contact us by the e-mail charter97@gmail.com