Brest Trader Listed As "Parasite," Because This Profession Is Not In Decree
13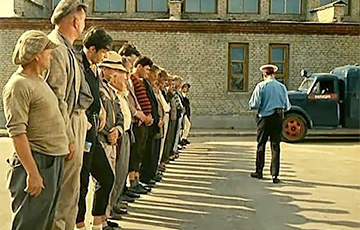 The profession of trader is not on the list of ministers.
Siarhei Silik from Brest has been a trader for four years and has been trading securities on the Russian stock exchange. The man found out about getting into the "parasite" database last year, when he applied to a local commission, tut.by writes.
"They explained there that my type of activity is not listed in the decision of the Council of Ministers, which lists the "non- parasite" professions. When there is a group of such people, it is possible that they will be referred to as "employed in the economy." But in what way is my business different from the work of ordinary traders in the market? Only by the fact that I work remotely, without an employment contract, the man explains.
During the first version of the decree, Siarhei also got into the base. But then the man did not pay the fee and waited for its cancellation.
The Brest resident not know whether he will manage to prove his employment this time. In his opinion, it is unlikely that a sufficient number of traders will be found in Belarus. There are not many such specialists in the country, some of them work without the permission of the National Bank. "Probably, someone's amounts are not very large, and some people may not want to show a sufficient income. In addition, if there is a main activity, the "chain letter" simply will not come," – the man lists the reasons for which, most likely, he will not be able to unite with other traders.
Since the Brest resident is trading on the Moscow Stock Exchange, he has to pay dividend tax and income tax in Russia – 15% and 30%, respectively. Only for dividends I paid about 1,500 rubles last year, Siarhei recalls. The man explains that he "would be happy" to make payments in Belarus, but this is impossible because there is an agreement on the avoidance of double taxation.
– First, I officially turned to Minsk, to the Ministry of Taxation, after which I was redirected to Brest. I came, they explained everything to me. Russians who work here are also not allowed to pay tax at home. In addition, the non-residents' amount is higher, – the man explains.
Siarhei has a private house, he only pays for gas. The January increase in tariffs for hot water does not concern him. But if the man stays in the base of the unemployed, then from October he will pay more for gas – now this sum is "about 40–50 rubles."