Leanid Sudalenka: Radio Minsk Acts Illegally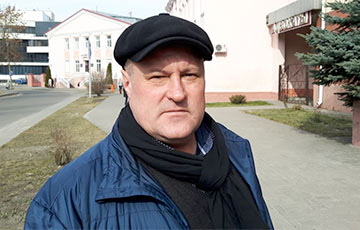 The agents can and have to represent the interests of the candidate for deputy.
Human rights activist Leanid Sudalenka commented on the ban on participation of journalist Iryna Khalip, an agent of European Belarus activist Aksana Yushkevich in a Radio Minsk program:
- Surely, such actions are illegal. Even our Electoral Code provides for the possibility of speaking both on the radio and on TV not only to the candidate himself, but also to any of his authorized representatives, if he is registered in the prescribed manner. Therefore, all these refusals are unlawful and they are aimed, in my opinion, at ensuring that alternative opinions of independent candidates for deputies are not heard in the state mass media.
Back in the last "parliamentary" campaign, we sued one of the TV companies, which similarly prohibited a candidate to be represented by his agent instead of himself. The complaint is currently under consideration by the UN Human Rights Committee, and I think that the decision will be in favor of this candidate.
In fact, we are talking not only about the fact that an independent candidate is not allowed to express his or her point of view, but also about the fact that he or she cannot even express his or her opinion, which is guaranteed by Article 19 of the International Covenant on Economic, Social and Cultural Rights, which states that everyone can express hisopinion as he thinks proper.