More Than Hundred People Expressed Outrage At Lukashenka's Lies In Brest Center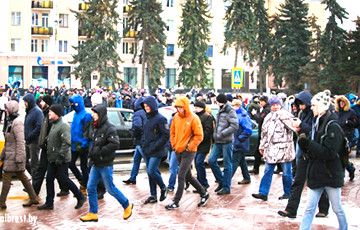 A rally against the battery factory has been held in the city.
On October 20, opponents of the battery factory near Brest once again protested in the central square of the city. They were outraged by Lukashenka's words about the protesters' participation in the "parliamentary elections," Radio Svaboda reported citing BelaPAN.
According to human rights activist Raman Kisliak, there were 140 people in the square at 12:40.
Subsequently, the number of people increased.
What did Lukashenka say?
During a meeting with students and professors of the Academy of Management on October 18, Lukashenka criticized the opponents of the battery factory construction, who were nominated as candidates for the "deputies of the House of Representatives".
"They were all nominated as candidates for deputies. That is, they don't care about this battery factory, they are ready to go to Minsk tomorrow and wander down the street quietly here or create uproar in Minsk squares. They needed that for it," - Lukashenka said.