Mikalai Kazlou To Drazdy Residents: D'you Want Jam On It?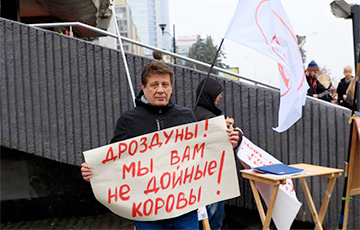 The UCP leader held a creative picket in Minsk.
On November 9, a picket of Mikalai Kazlou was held in Minsk. The leader of the United Civil Party and his team were holding posters drawing attention to the poverty and disenfranchisement of the Belarusians, the ucpb.org website reports.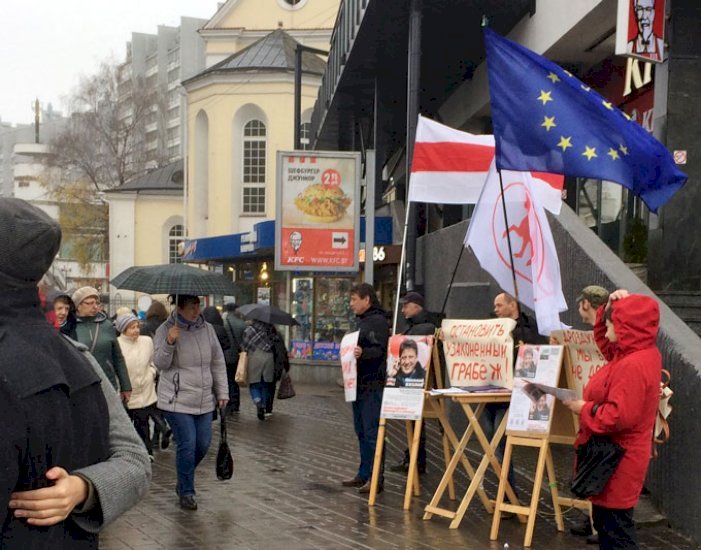 "The law in Belarus has long been not the Constitution, but a barrage of various by-laws, decrees and ordinances, which, in fact, have become a set of concepts by which the vertical of power and officials in the gowns of judges operate. Nowadays, the citizens' robberies are legalized by decrees "on parasites" and other decrees, which allow to rob the people.
Stop robbing us!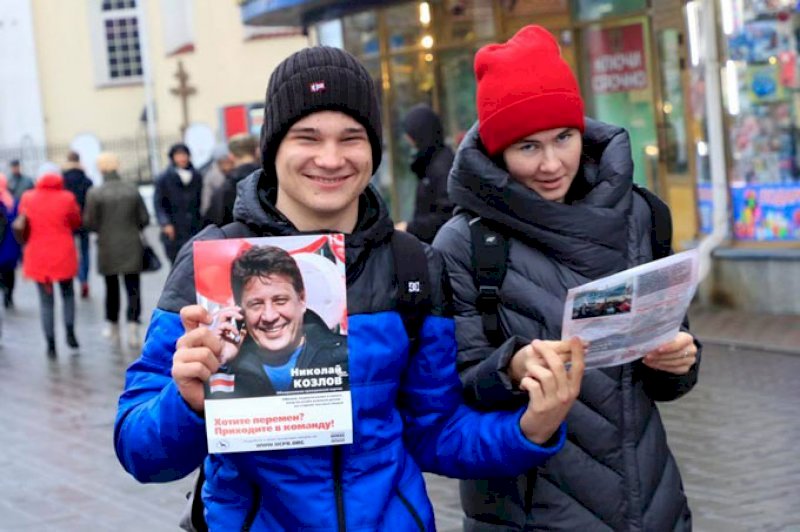 The UCP advocates returning the Constitution to its status of the basic law. The law is to be the same for everyone! The real separation of powers and the independence of the judiciary must be restored. Every citizen must be protected from crime and arbitrariness of the state. The people are the source of power under the Constitution. It is unacceptable for senior officials to be given a million-dollar cottages in Drazdy, while a large number of citizens do not have enough to eat. Already 2,600,000 Belarusians cannot afford the minimum set of goods and services. And this is - according to the National Statistics Committee!", - the UCP leader stated.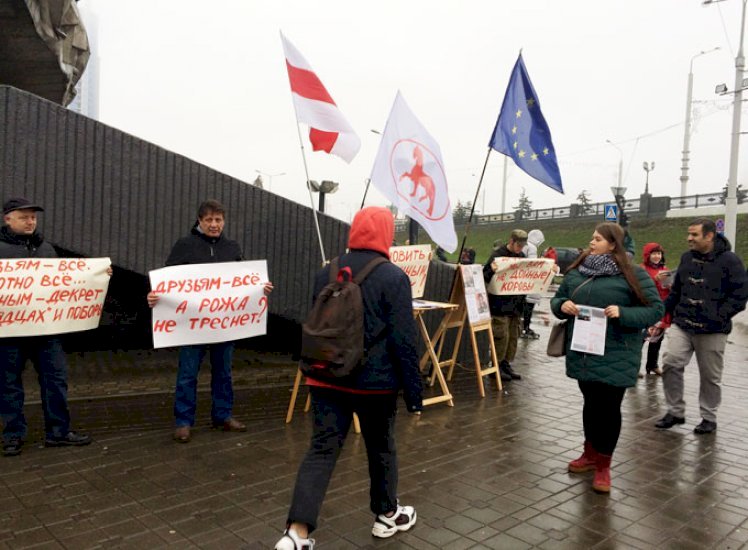 The candidate himself and his team members were holding posters:
"Stop legalized robbery!"
"Everything to friends... Absolutely everything... For the rest of us, the decree "On parasites" and the extortions!" "Everything to friends... And d'they want jam on it ?
"Drazdy residents! We are not milk cows for you!"
"Drazdy residents get everything. And the people - the law?"