'Basta To Fake Elections and Yarmoshyna!'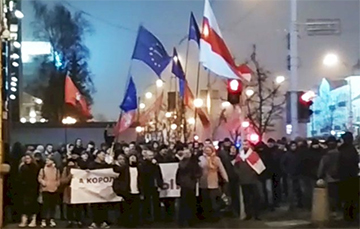 Free people picketed the building where Belarusians' votes are stolen.
On November 16, the Meeting of Free People, a legal action in the Freedom Square, was again held in Minsk upon the initiative of the civil campaign European Belarus. Among the protesters were parliamentary candidates of the so-called Belarusian parliament, and their authorized representatives. "Basta to the fake election," - this was this phrase that the authorities were afraid of," said parliamentary candidate from the European Belarus Dzmitry Kazlou, who is known to many as the Grey Cat, and burned his candidate's certificate in protest.
Next came Mikhail Bandarenka from Mazyr, one of the candidates with the biggest number of pickets held: "For 25 years, there have been no fair elections in this country." The candidate from the European Belarus also burned the certificate, and announced the withdrawal of his candidacy from the so-called elections.
Volha Nikalaychyk burned her candidate's certificate with the words "This power is burning away in our hands. For freedom!"
Artsiom Charniak followed her example.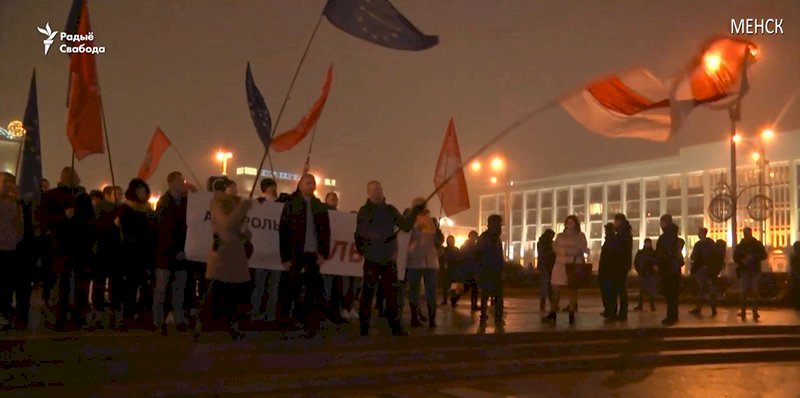 One of the leaders of the European Belarus Yauhen Afnahel said that there are no elections in the country, and therefore the remaining candidates from the civil campaign withdrew their candidacies,and burned their certificates in protest right outside the CEC building.
A column of free people moved to the Independence Square. There have been no such actions in the center of the capital for a long time. The drivers passing by supported the rally participants.
The "Fire Show" of the European Belarus candidates continued right next to the CEC building:
"This is where our votes are stolen. Now our candidates and their authorized representatives will say everything they think about the so-called elections. And free elections in our country will be faster than you think. This will happen after Lukashenka leaves, next year," said Yauhen Afnahel.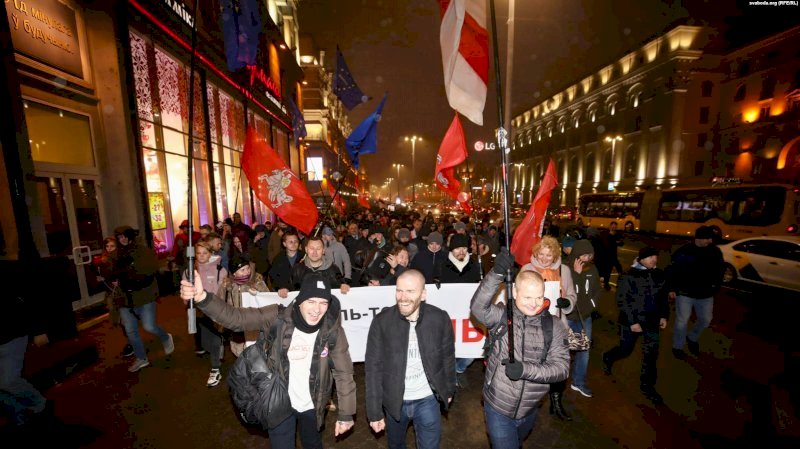 Under the slogans "Basta to False Elections and Yarmoshyna!", the candidates and their authorized representatives burned their certificates of registration as parliamentary candidates. Activists of the European Belarus civil campaign refused to participate in a farce, and called on Belarusians to boycott the event, which the Belarusian authorities call the "election".
After this legal action, the Telegram account of the European Belarus published a photo of the civil campaign team with the caption: "See you soon in the streets and squares of our cities!"