Andrei Voynich: We Will Meet On Streets Because We Are Free People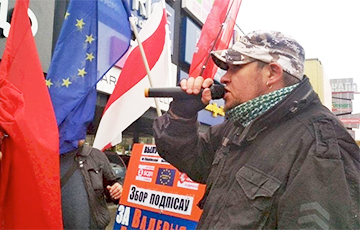 The circus and the clownery of the dictatorship trembling with fear are over.
Blogger and activist Andrei Voynich wrote about it on Facebook:
That was the end of the circus, the so-called parliamentary "elections", where the Lukashenka authorities were showing more and more tricks, clownery and other charm of the dictatorship trembling with fear.
I want to thank everyone who supported us in our endeavors and I want to add that this is not the end. We will meet on the streets, because we are Free People!"
On November 15 and 16, at the initiative of the European Belarus civil campaign, free people's meetings were held in Minsk - legal rallies at Freedom Square.