Video Fact: German Wrote Rap And Made Clip About Belarus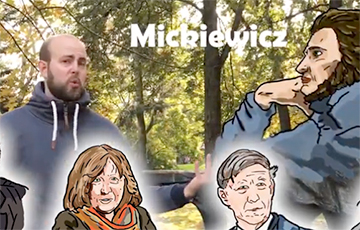 The German rapper is talking about the Belarusian heroes in the video.
Director of the Karl Adenauer Foundation in Belarus Jakob Wöllenstein has posted his video about Belarus on the YouTube channel, Radio Svaboda reports.
"Your next favorite country is Belarus," - Wöllenstein says in the video.
As indicated in the credits to the clip, the text to the clip and the animation was made by Wöllenstein himself. The idea to make such a clip also belongs to him.