Soldier Ran Away From Military Unit In Vitsebsk Region
12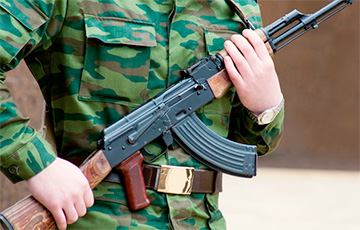 The search for a soldier is underway.
The information that a soldier ran away from the military unit 71327, located near the village of Zaslonau has been confirmed by the Ministry of Defense.
"At the moment, a military serviceman is absent without leave, - Natallia Haurusik, a spokeswoman for the Defense Ministry, said. - So far, this is an unauthorized absence. We are now looking into the reasons for the absence and are searching for the military man. In any case, the soldier will be held responsible depending on the duration of his absence from the unit. If the absence lasts up to two days, it will be a disciplinary responsibility. If for a longer period, it is a criminal offence".
According to Natallia Haurusik, the serviceman ran away from the unit without his weapon, and he has not yet taken the military oath.