Amnesty International: Help Us Save Emil
40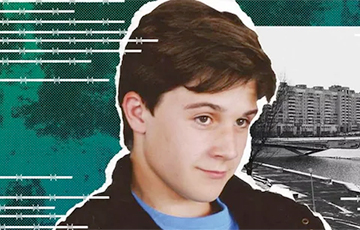 The 17-year-old teenager was sentenced to 8 years in prison.
A petition has been created on the Amnesty International website demanding the release of Emil Ostrovko.
Belarusian teenager Emil Ostrovko was only 17 when he was arrested by police and accused of "drug trafficking". He was deprived of the right to a fair trial and sentenced to eight years in prison.
Emil's mom collects food parcels for her son every few months. She has to send by mail his favorite books printed on A4 pages, because paper editions are prohibited.
"In April 2018, Emil Ostrovko was waiting for his girlfriend at a bus stop in the outskirts of Minsk. They were going to spend the day together. Unexpectedly, police officers detained and beat Emil and accused him of drug trafficking. He was only 17 years old.
Earlier in 2018, Emil got a job as a courier in an Internet company. The employer assured him that the packages that he will deliver contain smokers permitted by law.
After several months in pre-trial detention, Emil was sentenced to 10 years in prison for drug trafficking; later, his actions were re-qualified, in connection with which the term of his imprisonment was reduced to eight years. Investigators did not try to establish either the owner of the company, or other persons related to this case. Only Emil was prosecuted.
Before his arrest, Emil was an energetic, caring young man who loved to study and read, and was happy to care for his younger sister. In prison, he was not allowed to finish school, and his plans to go to a university collapsed.
Emil is one of about 15,000 people serving long prison sentences for minor drug offenses in Belarus. They are treated much worse than the rest of the prisoners, and are forced to do heavy physical work for many hours. Emil was not allowed to keep in his personal belongings the medicine, which is vital for his asthma; his hands were frostbitten when he was forced to rake snow without mittens. His situation improved a bit after he was transferred to an adult colony, but his youth and potential are still wasted in prison," Amnesty International writes.