Let the Disco Start!
29
Iryna Khalip
13.12.2019, 8:36

47,751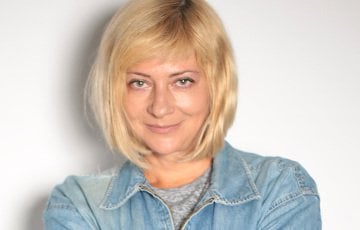 "Snatched method" is in Belarus.
Tomorrow the carriage will turn into a pumpkin. Tuxedos and evening dresses will turn into worn-out cinderella clothes. The lights will turn off in the front hall, and the cleaner will lazily wave a rag because there is nothing to clean. The ball will be cancelled.
The schedule of the Kupalovsky Theatre still has " Vienna Ball with A1 in Kupalovsky" for tomorrow. However, there is is a "cancelled" written below and something about the return of tickets. The cancelled ball was not replaced with a performance. On Saturday evening the theatre will be empty, as it used to be before. News sites still share millions of links to bravura texts about how wonderful it is that the tradition of real Viennese balls comes to Belarus; the strict selection of debutants; the involvement of the whole ball committee with the participation of the Austrian ambassador; the funds raised from ticket sales will be transferred to the project "SOS-Children's Villages". They discussed the dress code and the price of tickets, tuxedos and ball gowns of debutants and guests. Tickets of 250 rubles were sold out. And then it was suddenly cancelled. Because the one who cannot be allowed even at the threshold of a respectable house, to say nothing of the ball, decided to get hands on the failed attempt "as in Europe". Being scared, the organizers, trying to put the best face on matters, said that they "accepted Lukashenka's invitation". Now this "ball" will be held in the Palace of the Republic on December 27. The invitees will be strictly selected by the security service of Lukashenka. This event can be called any way you like: a rural discotheque, a New Year's corporate party of the administration, rumpy pumpy, but not a Viennese ball.
I won't comment on the very idea of the Viennese ball in Minsk. I think it's strange that the country with people turned into slaves due to the contract system and miserable salaries, hatred towards the authorities, large-scale imprisonments, tries to hold a real ball. However, this is my personal opinion, and I don't want to impose it on anyone. After all, I have realized that there are two parallel realities and two separate strata in Belarus. This became clear on March 25, 2017. Do you remember when the entire city center was filled with paddy wagons and the riot police, which grabbed everyone? More than 700 people were detained then. News feeds on social networks that night seemed to originate from two different cities. Half of the users posted photos of paddy wagons, detentions and beatings, and the second half - ladies in red dresses with glasses of champagne, because there was another ball in the city, albeit not Viennese. So today I'm not talking about the ball idea. It's just that the snatched method works not only in Russia but here as well. Vladimir Putin was just lucky enough to formulate it.
Has anything interesting appeared? Give it here! Maria Vasilevich is already too old for dancing in the administration, so sixteen-year-old debutants will be the better option.
Charity? Let the cellular operator get himself out and transfers to orphans money which cannot be already earned. People who bought tickets, tuxedos and gowns? They should forget it. They can drop into a pub if they have money. Is everyone happy? Let the disco start!
And this is not the first such snatched method. Once upon a time, under Shushkevich, young businesswoman Elena Skripel came up with a holiday on Christmas night.
She found sponsors to reward artists, at that time of the poor and starving. Of course, the event was funny and naive from the present point of view. There were dresses with lurex, crimson jackets, Lika Yalinskaya and jokes about chicken ham flying to Soyuzkontrakt. But the idea was great. In 1995, Elena added the nomination "politician of the year" for some reason. It is clear who won. She invited him to the ceremony. And he came. Then he organized the same snatched method and now he gives out awards every year "For spiritual rebirth". Elena did not resist, because, at that moment, she might have realized what had happened. Thanks to obedience and adaptableness she remained in business and even thrives.
Then Lukashenka was in power for only six months and still wasn't hunting. Can you imagine how many ideas, projects, contracts, and companies have been seized over these twenty-five years? How many people were destroyed? However, this is not about the present ones. They will probably be allowed to be a wallflower. They will stand still and then say that life has been a success.
Iryna Khalip, especially for Charter97.org