Ex-Fighter Of 'Death Squadron': I Participated In Murders Of Those Who Criticized Lukashenka
412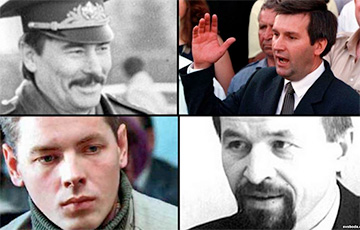 (updated) The sensational confession.
Yuri Garavski was brief about himself on Facebook - "a good man". In September 2019, he addressed the Deutsche Welle Russian Service, having claimed that 20 years ago he personally participated in the abductions and assassinations of Belarusian oppositionists - opponents of Lukashenka. Garavski claim that in 1999-2003 he was a fighter of SOBR - the Special Rapid Response Unit of the Internal Troops of the Ministry of the Interior of the Republic of Belarus. According to Garavski, he and his comrades-in-arms, following the order from the above, abducted and murdered ex-Minister of the Interior Yury Zakharanka, ex-head of the CEC Viktar Hanchar, and businessman Anatol Krasouski, who supported the opposition in Belarus , Deutsche Welle reports.
These three people went missing in the spring and autumn of 1999. The investigation into their disappearances has not been completed in Belarus. In 2004, Special Rapporteur of the Parliamentary Assembly of the Council of Europe Christos Pourgourides, having studied all circumstances, came to the conclusion that Zakharanka, Hanchar, and Krasouski were abducted and killed by the SOBR fighters headed by Lieutenant Colonel Dzmitry Paulichenkla, with the awareness of the country's leadership. Such version is shared by human rights defenders and relatives of the missing politicians, but no one has succeeded in proving it so far.
41-year-old Yuri Garavski fled from Belarus to Europe, where he sought political asylum. His application is now pending. He showed DW originals and copies of some documents confirming his allegations. Having checked, as far as possible, the facts about which he speaks, and based on the high social significance of this topic, DW decided to publish his interview. It was compiled as a result of several conversations with Yuri Garavski.
- Is Yuri Garavski your real name? Do you want it to be revealed in the interview, are you aware of all possible consequences?
- Yes, this is my real name. Yes, I want to disclaim it in the interview. 
- Where are you now?
- In one of the European countries.
- When and why did you decide to leave Belarus?
- It was in October 2018. I don't want to talk about the reasons, and the way I managed to do this, so far.  
- How and when did you find yourself a SOBR fighter?
- In 1996, I was drafted to the army, I got to the military unit # 3214 of the MIA internal troops, to the third squadron of the first battalion. A training course passed, I served my time as a conscript. When the army service was coming to the finish line, I came to Senior Lieutenant Miksha and said: "Nothing is awaiting for me in civvy street. Maybe you have some place for me?" He answered, "Yes, come over to Paulichenka (founder of the SOBR, Lieutenant Colonel Dzmitry Paulichenka - edit.) The latter said: "Stay in the first squadron as a contract serviceman, and then I'll pick you up."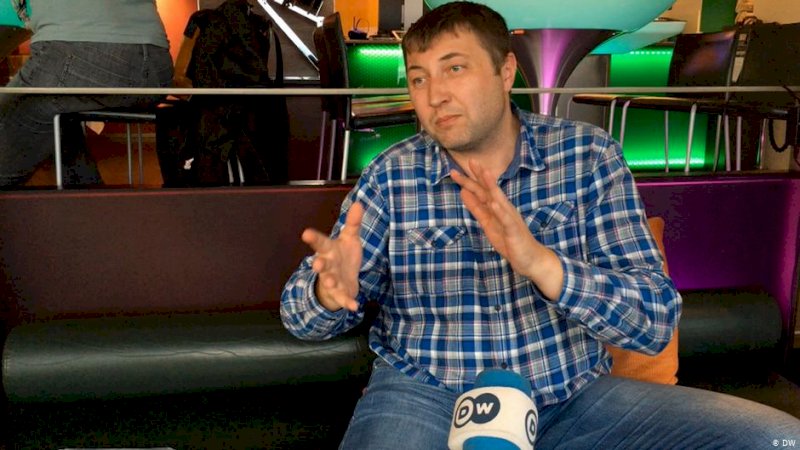 It was spring, the month of May 1998, when I approached Paulichenka. And in the same year I ended up in the special unit. It began to be called SOBR officially in 1999, in June, but the backbone of the group was formed the year before. Within six months, about 10 more contractors were recruited. We all became the foundation of the SOBR.
- How old were you when you were taken to the SOBR?
- 20. I became the deputy commander of the first group, there were 20 people in it. Officially, I was listed as a close-combat instructor at the second division of the first squadron of the military unit #3214. A contractor officer rank. 
- What was the SOBR doing then?
- We were preparing to detaining gangsters, just like the Almaz and Alpha (the anti-terrorist divisions of the Belarusian MIA and KGB - edit.) We practiced the skills of detaining criminals - in a car, in a bus, in a railway carriage. Approach, retreat, taking people out of a car. 
- What were your duties as a Deputy Commander of the group?
- Writing reports. When a criminal was detained, it was necessary to write a report, like, we detained this and that person, on this or that date. This report was handed over to the police department. I also wrote an identical report for my squad.
- Before spring 1999  - the disappearance of the Belarusian oppositionists - whom did you detain?
- Ordinary criminals who sold drugs in apartments. The SOBR was created as a rapid response unit to combat organized crime. We then traveled to Vorsha, Mahiliou, Horki, and practiced the skills of detaining criminals.
- What was the first detention you participated in, who was the detainee?
- It was in Vorsha ... Four people, they committed a total of 16 murders. They took the businessmen to the forest, gave them a phone to call their families to bring a certain amount of money. They took the money, and they killed the businessmen. The three of these four, we ... well, we decided so ... And we brought one of them to court. Then we found out he was sentenced to death penalty.
- But the murder of these three without the court sentence - this is just extrajudicial execution. 
- These people had a hunting gun. I was forced to shoot so that they would not shoot me, I had no choice. 
- When they refer to the "death squadrons" in Belarus - do they mean the SOBR?
- This is how the press named us. Yes, this is the SOBR, its actual commander was Dzmitry Paulichenka.
- What kind of relations did you have with him?
- We went to the bathhouse together, I knew his wife, son. Normal relations, official. I used to call him Valerych, if we went somewhere on a barbecue, on a picnic, but in the unit he was Comrade Major, Comrade Lieutenant Colonel. Subordination was respected.
- So, you detained criminals. How come the SOBR fighters started abducting and killing representatives of the opposition? 
- When we were indicated the object - it was Yury Zakharanka - we watched him for about a week and a half. 
- Who gave you such orders?
- The orders were not given to me personally, but to the whole of our group. There were eight people back then, Paulichenka would come up and say: "There is an object, you need to keep an eye on him, and then, if something happens, we will be given a command, and we will detain him." 
- Did he mention the name of the object?
- He said nothing at that moment.
- But when you saw "the object", you must have realized that it was the ex-Head of the MIA Yury Zakharanka. Didn't you have any questions to Paulichenka, that he was not a gangster, but an oppositionist? 
- You know, nobody talked to us about the opposition much. We were given an order - and we fulfilled it. When a person started asking unnecessary questions - he was either removed, or they would tell: "You are not suitable for us. Goodbye." 
- How did you conduct the surveillance of Zakharanka? 
- We shadowed him openly, on two cars, without hiding. he saw it perfectly well, and understood what was happening. In late April, Paulichenka started leaving our headquarters in Valoushchyna (approximately 30 kilometers from Minsk - edit.) quite often. One day he told me, "Yuri, you are going with me tomorrow." We shadowed some man for the whole day. When i saw him I recognized Zakharanka. The ex-Minister. I did not ask questions on why we shadowed him, what we were doing. 
On May 7, Paulichenla left in the morning and returned approximately in the afternoon, and said we needed to detain and liquidate Zakharanka. The surname sounded for the first time then. We got in two cars - a red BMW 525 and a dark Opel Оmega - and drove to the area of the Varanianski Street (in Minsk - edit.) We knew where Zakharanka would park his car, and how many meters he had to cover from the parking lot to his house. 
Paulichenka and I were sitting in the car, together with Yura Baradach and Siarhei Shkindzerau. Dzima Karpovich, navatarski, Kazheunikau, Pankou, and Lyosha Rumiantsau. Rumiantsau and Karpovich were standing near the beginning and the end of the house. Shkindzerau and I - we were taller - when we found out Zakharanka had parked  his car and was moving in the direction of his house, started following him. Kazheunikau and Pankou came to meet him. They showed him the documents: "We are police officers, please get into the car." At this moment, we approached and said "Hands behind your back!" We handcuffed Zakharanka, the Opel drove by. We put him on the back seat of the car. 
- Did Zakharanka realize who captured him? Did he say something?
- He only said "Do it in a non-painful way". That was it. We ignored his words, no one was speaking in the car, just peaceful quiet music was playing. 
- What was Paulichenka doing when you captured Zakharanka? 
- Sitting in the car. The others joined him in the BMW later, and we left for the Valoushchyna area. This is the training base of the internal troops. We had qualification for the Maroon berets there. There is also a firing ground there. So we arrived close to that firing ground, took Zakharanka out of the car. He was in a dark balaclava without eye slots. We put it on his head when we were taking him into the car. So, we took Zakharanka out of the car, put him down on the ground, Paulichenka was waving to me, like, give me the gun. Before this, he had given me the gun.   
- What kind of gun was it?
- It was the PB pistol, which gives no sound. It look a bit like the Makarov pistol, but is slightly modernized. It had a sound suppressor. Paulichanka shot Zakharanka twice in the heart area. Zakharanka was lying on his stomach. Shkindzerau bent over to feel the pulse. He said there wasn't any. The driver opened the BMW trunk, there was a   wax cloth already, so we put the body in the trunk and drove to the Northern Cemetery in Minsk. There is a crematorium and a cemetery opposite one another. In the crematorium, they opened the gates for us from the other side, where it is possible to drive in. The BMW drove into the premises. There was already a coffin standing on a carte, we put the body into it. We put the wax cloth near his feet, covered the coffin with a lead, and pushed forward. The coffin went into the … I don't know, whether it was a furnace or something… We went outside, had a smoke, waited for Paulichenka. He stayed inside.  
- How long had you been waiting for him?
- Nobody looked at the time. Maybe 20-30 minutes. Then Paulichenka came out with a black plastic bag in his hands, and went with it towards the Northern Cemetery. There are special plots, the cemetery is very large. I don't know where he went there.
- For how long was he absent?
- About 30-40 minutes.
- Did any of the crematorium staff see you?
- There was no one except the guard at the entrance.
- And how can outsiders burn a body in the crematorium themselves?
- I'll explain. Most likely, Paulichenka before the whole story took a training course, asked around where and what. Even the surveillance camera - there is such camera -  he went and turned it off.
- There is a version that Zakharenka was tortured, his hands were chopped off before his death, and that there is a video of this.
- There is no video, no photo documentation, no one tortured him. They cut off nothing -  nothing like this happened.
- You committed a murder. What was the next day?
- Nothing special. Those who wanted took a week off, went to the MIA sanatorium at the Narach lake (this is a lake in Belarus - edit.) Some spent a whole week with their families. Those who didn't want to rest continued working. 
- Did you sleep well?
- Me personally - well, yes..
- Were you promoted somehow after this murder, maybe received a new rank?
- No, nothing of the kind.
- Was your group also involved into the disappearances of Hanchar and Krasouski?
- Yes. Paulichenka gathered us two or three days before that. We were at the SOBR training base in the area between Begoml and Dokshytsy, practicing. He gathered our backbone and said: "Who will go to the detention? There's a need to detain and liquidate two people." 
- Did he specify whom?
- No. You see, I am telling you how the conversation went: "Well, you decide among yourselves who will go to the detention, who will dig pits." Someone asked: "A pit or pits?" He said - two pits, because the people will be driving in a car. We exchanged looks and realized at that moment who would go and who would stay. So we said everything was settled. Paulichenka said, okay, I will give you a command then. He was absent for two days, and then he arrived on the third day and said: "That's it, we go to work today." 
We were doing nothing for the whole day, and closer to the evening we started from the Vitsebsk region to Minsk. Paulichenka already knew at what time and where these people would be. We arrived, and he said: "The people will be in the bathhouse here." Before start, Paulichenka once again gave me the pistol and the holster. We were in plain clothes, I put on the holster.  
- Did Paulichenka tell you it was the "firing " (this is how they called the gun for execution of death sentences in Belarus. According to former head of the Minsk remand prison #1 Aleh Alkayeu, this gun was handed over under the order from the above on the eve of the days when Zakharanka, Hanchar, and Krasouski went missing - edit.)?
- No. I saw a pistol with a sound suppressor, I understood that it was a special pistol. I put it in the holster, and we drove towards Minsk. We stopped near the bathhouse in the Fabrychnaya Street. This is a dead end yard. From the bathhouse it was possible to leave only in one direction, to the driveway. I walked around, looked here and there, and said: "So guys, let's leave our car here. When their jeep goes, we'll cut the road. And our second car will block the way so that they can't turn anywhere." Then we waited until 11 p.m.
- Who participated in the detention?
- There were eight of us in total. Pankou and I worked with Hanchar, and Baradach and Kazheunikau took Krasouski. I got a specially taken metal chain from the glove compartment - 50 centimeters long. I say: "Pankou, when you pull the door, wait, I will break the glass, and then you pull" (so that the door could not be locked from the inside - edit.).
Hanchar and Krasouski were the last to leave the bathouse, got into the car. The street was dark, there were no lights there, there were no people - we controlled everything. And when the movement of their car began, we blocked the road. I literally took two steps, broke the glass and with a chain hit the lip and nose of Hanchar. Pankou opened the door, I choked Hanchar with this chain, pulled him out of the car, put down on the ground.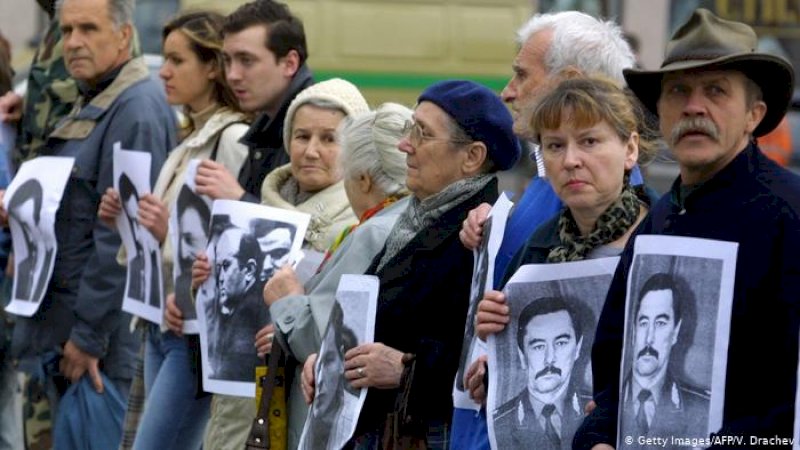 Pankou handcuffed him, and put a blind balaclava over his head. We saw there was a lot of blood. They put a small gag in his mouth so that he could breathe, and blood drained into that gag so that there was no blood in the car. We sat down, blocking his hands behind so that his head was between the seats, and we said: "Do not raise your head."
- Where was Paulichenka at that time?
- He was sitting in the car in front.
- And what about Krasouski?
- Other people were dealing with Krasouski, he was driving. Specifically, I did not see anyone breaking the glass in his car - they simply pulled him out, put into another car and drove away.
- What was the reaction of Hanchar and Krasouski?
- No one shouted anything. Our driver got into a black Cherokee jeep - into Krasouski's car, and we got into our cars and drove towards Vitsebsk. Somewhere on the belt road there is a "pocket" at the exit to the Vitsebsk direction. We stopped, Paulichenka got out of the car. A man, dressed in everything dark, came up, stucks his head into the car and said: "Show." We remove the balaclava, and heard this officer telling Paulichenka: "Yes, this is him."  We put the balaclava back on Hanchar, Paulichenka got back into the car, and we drove off. 
- Why did you decide that it was an officer if he was in civilian clothes?
- He didn't have shoulder straps, but who else could conduct a check like this? I think only an officer.
- Where did you go next?
- To Begoml, there was a conserved military base 5 kilometers away from the town. The SOBR was based there at that moment. We left Krasouski's Jeep there at the beginning of the road, hide it in the trees. Near the overobstacle course, we took Hanchar and Krasouski out of the cars, put them close to each other on the ground. The pit was ready by then. It was a grave. 
- Who dug it?
- When we arrived there, I saw Balynin, Siarhei Shkindzerau, and Yura Budzko. 
- At what time was it happening?
- Somewhere around 12.30 - 1 a.m. Paulichenka came up to me, I gave him a gun. And Paulichenka made two shots in the heart area of Hanchar, and two shots in the heart area of Krasouski. After the first shot, Hanchar cried out, because, apparently, the bullet didn't hit his heart, but passed somewhere nearby. Well, the second shot sentenced him.
- Why did you first have the gun, and then you passed it to Paulichenka?
- Paulichenka is a lover of pathos, but he did not like to carry weapons. And why he gave me a gun - there is a concept of hierarchy, I had already served under the contract for six months, while others had just started. Well, or maybe he trusted me more.
- What happened next?
- We stood and smoked for 10-15 minutes, checked the pulse. Both men were dead. We undressed  them. Hanchar's two toes on the left foot were missing, or maybe on the right foot, I don't remember exactly. He had an orthopedic insole in his boot. Probably to walk normally. They put their clothes in one big bag, and, I think, they gave it to Kazheunikau. He went, right on the road, doused the bag with gasoline and set the stuff on fire.
As for Hanchar and Krasouski ... More guys came up, and we grabbed the bodies - someone by the legs, someone by the arms. I carried Hanchar by the left arm, Yura Baradach also carried with me. Pankou took the body by the feet ... and we threw them into the pit, Hanchar was first, Krasouski went second.The pit was quite deep, 4-5 meters. We, the healthy men, were filling it up for about 40 minutes. I also threw the shoes of Hanchar and Krasouski into this pit, because it takes much time for the footwear to fully burn. We buried the bodies, and burned things.
- What about Krasouski's car?
- A place was prepared near the base. There is such an old country road, a pit was dug right on it. The next day, Uladzimir Budzko and the driver of the armored personnel carrier, a conscript soldier, took Krasouski's car and drove it there. An APC crushed this jeep and buried it.
- When you went to capture Hanchar and Krasouski, did you understand who these people were?
- Not. We did not know. I did not know the surname of Hanchar then. It was later that Paulichenka said that it was Hanchar, and he did not say anything about Krasouski. And three days later Paulichenka arrived and said: "Here you are, guys, this is for Hanchar and Krasouski." And he gave us a thousand dollars each.
- The disappearance of Hanchar and Krasouski in those days was the number one topic in Belarus. All the media wrote about it. Did you understand what was going on?
- We understood. But we took this calmly, because we were sure that no one would know about it, so synchronously we worked, without witnesses. With regard to Zakharanka, there were witnesses, people could have seen who put whom where. And with regard to Hanchar and Krasouski - it was late at night, after 11, no one saw anything.
- The media wrote that there were people dedicated to the idea in the so-called "death squadron". Allegedly, before the abductions, Paulichenka read out assignments on behalf of the president, saying that it was a great honor to fulfill such an order, etc.
- There was nothing of the kind. All orders were given verbally. Such a thing as the order printed out under a certain number is a myth.
- Could you show the burial place of Hanchar and Krasouski?
- Listen, it's been over 20 years. Yes, the bodies most likely decomposed, but the bones should remain. The car is still there. It will lie rotten at the same place where it was buried. At the place where the murder was committed, the shells of four bullets bounced off. The next day, none of us went to look for them. This is the forest. The rebound area of a shell is from 4 to 6 meters. They can really be found there, these four shells will lie there. If the pistol series is known, if there are serial cartridges assigned to it, then by the shell, by the bullet in the body you can find out which pistol was fired.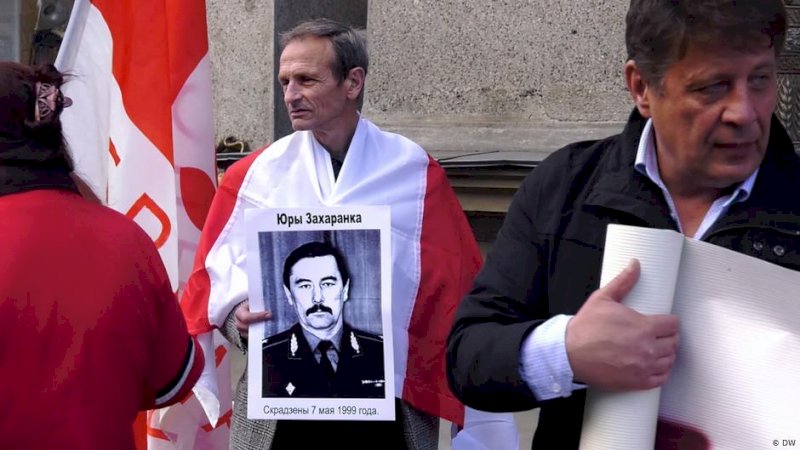 - Who else besides you can confirm what you told?
- Those who are now working in the structures of the Ministry of Internal Affairs, and those people whom I know by last name. No more than 14 people. We sat looking into each other's eyes. And no one would ever tell this in his life.
- Have you discussed these issues among yourselves?
- Not. We somehow did not even start. Yes, we all committed crimes, but to discuss, to talk about  it ... There was no such thing.
- Hasn't anyone once had a thought that they could still find evidence and prove that it was a crime you committed?
- And how can you find evidence if at the moment everyone except me (who took part in the abductions and killings - edit.) is in power? Who can have such an idea?
- And you?
- I thought about it. I'm, let's say, such a person ... I had the callsign  "Head". I analyzed everything, weighed it, and knew perfectly well that in a year, in two, in 5 years all this would come back to me.
The destiny of cameraman of the Belarusian correspondent office of the ORT TV channel Dzmitry Zavadzki, who disappeared on July 7, 2000.
- Do you know what happened to Dzmitry Zavadzki?
- I did not participate in this. I had a day off, and I can't say for sure whether it was us who handled Zavadzki. But on the day of his disappearance, my guys went to work.
- Weren't they supposed to?
- No. They also had a day off. Usually when we came to work, everyone registered in the personnel register. Or if someone came to the gym on a day off, they also wrote down their last name. I checked who came that day. These were Kazheunikau, Baradach, Navatarski, and Pankou. So I said to the guys: "Why did you come to work?" - "To work out" - "Well, well, okay. Got it." That is, they said that they came to work out, but I think that they worked on Zavadzki.
- In 2002, the Supreme Court of Belarus found former Interior Ministry officers Valer Ihnatovich and Dzmitry Malik guilty of abducting Zavadzki, while their involvement in the possible murder of the cameraman was not proved. As a result, they were sentenced to life imprisonment for the murder of five more people.
- Zavadzki was killed by neither Ihnatovich or Malik ... Malik, at that time, worked at Almaz (anti-terrorist special forces of the Ministry of Internal Affairs of Belarus - edit.). If they killed Zavadzki, why didn't they tell where he was buried? The fact that these people were imprisoned (because of Zavadzki - edit.) is nonsense for me.
I don't understand why Zavadzki was killed, and what he was involved in. With regard to Hanchar, I asked Paulichenka the question: "But for what?" He said: "He had dead-set incriminating evidence to remove Lukashenka." At the top, they said that he needed to be liquidated.
- Who said?
- I do not know who said, I was not present at these meetings.
- And you did not think that you, the SOBR guys, would simply be surrendered by the authorities over time, presenting everything as your amateur performances?
- Then it would be necessary to sacrifice the then Minister of Internal Affairs Yury Sivakou and the then head of the Security Council Viktar Sheiman.
- Do you think they were aware of what the SOBR was doing?
- Naturally. Sivakou was aware, Sheiman was. I don't know whether Lukashenka was present (at meetings where the SOBR was tasked - edit.) or not, but I had the opinion that Lukashenka also knew about this. As for Sivakou, we called him "oldman" among ourselves. He came to Valoushchyna, and to Begoml. He came to our brigade - in the military unit #3214 in Skaryna Avenue (in 2005 it was renamed Independence Avenue - edit.). We could talk to him there, chat. Sheiman also came several times.
The arrest and release of Dmitry Paulichenka
- In November 2000, the Prosecutor General's Office of Belarus authorized the arrest of SOBR founder Dzmitry Paulichenka on suspicion of involvement in the disappearances of Lukashenka's opponents. Paulichenka spent some time in the KGB jail. What do you know about this?
- Here is how it was. We - Paulichenka, myself and the driver - were driving, I don't remember where. Paulichenka and I were detained, and the driver was released. They tormented me  for five or six hours - no water, no smoking, no toilet ... I said that I had a commander , please ask all your questions to him. I was released a day later. And Paulichenka - in the evening three days later. He called me, told me to drive up to the current President Hotel, this is from the back of the presidential administration. Our car was parked there. Paulichenka went to the administration with KGB officers. After 30-40 minutes, he came out with a folder, waved his hand at me, we got into the car and drove to the base.
- What was in that folder?
- The criminal case against Paulichenka, quite thick (approximately 5 cm - edit.). Then we arrived in the detachment and burned all materials in a metal bucket. And then he continued working, just like this.
- Have you ever seen one page of this case?
- No. Everything was set on fire and burned. They pulled one page after the other, and burned, pulled, and burned. 
Life after the SOBR
- What do those who were part of the liquidation groups of Zakharanka, Hanchar, and Krasouski do now?
- Then we were ordinary fighters, and now someone went to the KGB to work in Alpha, someone to Almaz in the Ministry of Internal Affairs, someone to the Security Service of Lukashenka, someone remained in the SOBR. Many went on promotion - majors, lieutenant colonels, colonels.
- Have you been promoted too?
- Oh (laughs - edit.), no. I wrote repeatedly the dismissal report, and it was rejected all the time. I explained that I was tired, broke, but they answered me: "We will dismiss you if you sign the paper." - "Which one?" - "On the non-disclosure of military secrets." I say: "Oh, and what military secret do I know?" Such a joke, you know. They answer: "You know everything perfectly, so sign it." In the end, the report was signed, and in 2003 I quit.
- And what did you do?
- I worked "for that guy", for friends. We made furniture, there was a workshop. I transported and collected computer desks, bedside tables, cabinets - such a small thing. But the earnings were good. Then I became an individual entrepreneur, was engaged in business. And in 2007, an accident happened to me, although it seems to me that I was assassinated. A truck flew into my car - 16 days of coma, a fracture of the spine, a fracture of the leg, and trepanation of the skull. I spent three and a half months in the hospital, and then I lived on the hospital-home schedule for three and a half years.
- If it really was, as you say, an attempt at your life, why did its organizers then not finish the job?
- What for? I remained disabled, moved on two crutches. Do you understand what it is when a person cannot go anywhere, cannot walk? I had constant pains in my leg, back, and head. That is, I was under observation.
- The treatment probably required considerable funds. Where does the money come from?
- My savings, plus my mom helped.
- And the former colleagues, Paulichenka?
- Paulichenka helped me three times, gave money for expensive drugs - painkillers. A total of 700 dollars.
- How often after your dismissal did you meet with former colleagues?
- Almost every year, sometimes twice a year. I had Paulichenka's phone number. He could call, I could call if there were any questions. He maintained contact, rather, he. I think they told him to surveillance me, to keep me under control. Because I am the only person who broke away from this structure, went to civilian life.
- Did you discuss your past affairs with former colleagues?
- You understand, in people who, let's say, have committed a certain crime, like us, there is awareness, rethinking. And we try not to discuss this topic. The only exception was a conversation about three years ago. And then Paulichenka started it. He said: "What do you think about what we had in 1999?" I say: "What did we have then?" He says: "Ok, I got it."  I pretended that I didn't remember and didn't want to remember.
- Have you asked for asylum in Europe?
- Yes, I have. I can show the document.
- When submitting your application, you explained who you are, what you did in Belarus?
- Yes, I told all this. I was asked why I fled from Belarus. And I told them all the things I am telling you now.
- Do you feel safe in Europe?
- You know, while our president Aliaksandr Lukashenka has been unshakable for more than 25 years at power in Belarus, I don't feel safe.
- Why didn't you tell the investigators the whole truth about abductions and killings in Belarus?
- Now, if I did, they would have closed me on the same day. And I would have been given a minimum of 25 years in jail for nothing.
- Are you serious? For nothing?
- Well ... Yes, there is a reason. But I do not want to spend 25 years in jail. Belarusian prisons are no good. And I would be in some special prison somewhere in Hlybokaye.
- Are you ready to repeat what you said under oath?
- Yes. I can confirm everything officially, under oath, in court. I can show the places of the murders of Zakharanka, Hanchar and Krasouski on the map. I don't know where exactly Zakharanka is buried, because the Northern Cemetery is large. But Paulichenka knows this. And I can show the burial place of Hanchar and Krasouski up to a meter.
- You have confessed of murder. Are you now repenting of what you did?
- There is remorse, there is a feeling of guilt ... If these people had survived, something would behave been different in Belarus. I offer my sincere condolences to the families, since I am a participant in the murder. I apologize to them.