Young People At Square In Minsk: Russia Is Wild Horde, And Lukashenka Is Illegitimate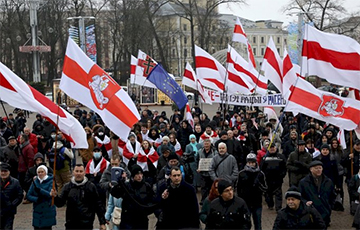 Young Belarusians spoke about their readiness to defend Belarus, even with lethal force.
On December 21, a new rally to support Belarus' independence took place in Minsk. The people protested against the "integration" with Russia and Lukashenka's dictatorship.
The rally was the fourth over the past two weeks.
"It is very inspiring that there were so many people yesterday," - a young man from Mahiliou said at the rally. "Russia is an aggressor, a wild horde. All agreements with it are illegal, and Lukashenka himself is illegitimate after 1996. Everything will be abolished under the new leadership, and there will be a border with Russia," - he added.
"There are a lot of people in Minsk who are dissatisfied with the integration and are ready to defend independence by any means, including ," - another young man said.
"All my life I've lived under Lukashenka, and it makes me sad. I do not want to lose my country, my independence - that is why I am here," - a young girl said.