Appeal of the BPR Rada
10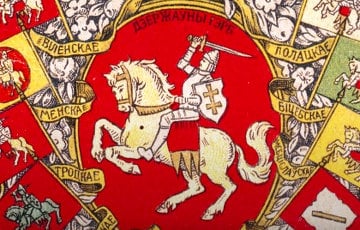 Rada of the Belarusian People's Republic has addressed Belarusians all over the world.
Rada of the Belarusian People's Republic (BPR Rada) expresses its support and solidarity with Charter-97 given the threat of cessation of financing of this media, the official website of the BPR Rada informs.
Charter-97 is one of the oldest and most popular independent Belarusian Internet sources. For more than 20 years it has been consistently and doubtlessly defending freedom, democracy and independence of Belarus.
Journalists and editors of Charter-97 have repeatedly been subject to political repressions by the authorities of Belarus. The founder and editor of the website, Aleh Bebenin, died in dubious circumstances on the eve of the notorious presidential elections in 2010.
The BPR Rada calls on the Polish state to continue financing in full Charter-97 and other Belarusian independent media, which currently play an enormously useful role in the democratic transformation of Belarus.
The BPR Rada calls on the Belarusian diaspora in Poland to address the Polish authorities and explain relevance of Charter-97 and to support it.
It calls on Belarusians all over the world to provide financial and moral support to Charter-97.
You can support the website in the following way:
DONATION VIA PAYPAL:
MULTI-CURRENCY ACCOUNT FOR ASSISTANCE:
Bank's name: Bank Millennium S.A.
Address: ul. Stanislawa Zaryna, 2A, 02-593, Warszawa
IBAN: PL 97 1160 2202 0000 0002 1671 1123
SWIFT: BIGBPLPW
Name of the account holder: Fundacja "KARTA '97"
Purpose/title of payment: Donation for statuary aims
You can contact us by the e-mail charter97@gmail.com