Charter-97 Is At Forefront Of Struggle For Belarus Today
7
Pavel Seviarynets
19.02.2019, 8:59

50,856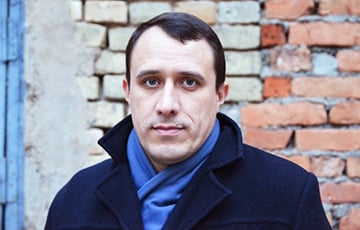 The politician urges to support the independent site.
Pavel Seviarynets, one of the leaders of the organizing committee for the creation of the Belarusian Christian Democracy party, has written about this on Facebook:
"Dear friends! Charter-97 need help.
You probably already know – some of the Western donors decided that relations with Lukashenka should be improved – and made him a gift: they cut funding for the most popular opposition portal of Belarus by several times.
But in reality, the current regime is not primarily a problem of Poland or America. This is our problem.
If there is no Charter – not BelTA, but Russian propaganda will take its place. Today they may destroy Charter, tomorrow – Nasha Niva, the day after tomorrow – tut.by.
Today, Charter-97 is at the forefront of the struggle for Belarus. It is read by hundreds of thousands of people. Therefore, I ask you to support Charter."
Ways to support the website:
DONATION VIA PAYPAL:
MULTI-CURRENCY ACCOUNT FOR ASSISTANCE:
Bank's name: Bank Millennium S.A.
Address: ul. Stanislawa Zaryna, 2A, 02-593, Warszawa
IBAN: PL 97 1160 2202 0000 0002 1671 1123
SWIFT: BIGBPLPW
Name of the account holder: Fundacja "KARTA '97"
Purpose/title of payment: Donation for statuary aims
You can contact us by the e-mail charter97@gmail.com