Minsk Pensioners Listed As 'Parasites'
61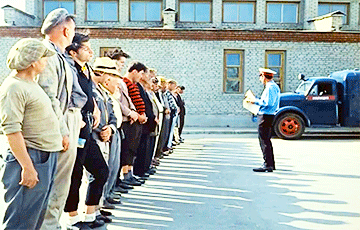 The people found this out when they came to pay utility bills.
"Yesterday, when I paid the utility bills of my parents through Internet banking, born in 1938 and 1942. When paying, a message appeared: "You have been preliminarily listed as citizens who are not engaged in the economy," says Siarhei from Minsk. Tut.by found out the details of the story.
Part of the message that appeared when paying the utility bills, looked as follows.
- Dear Payer! Pay attention! You have been preliminarily listed as a citizen who are not engaged in the economy. In the case of not providing information confirming your employment within February 2019, charging for water heating from the beginning of the year will be taken at a rate that provides full cost recovery, also taking into account the recalculation for January 2019.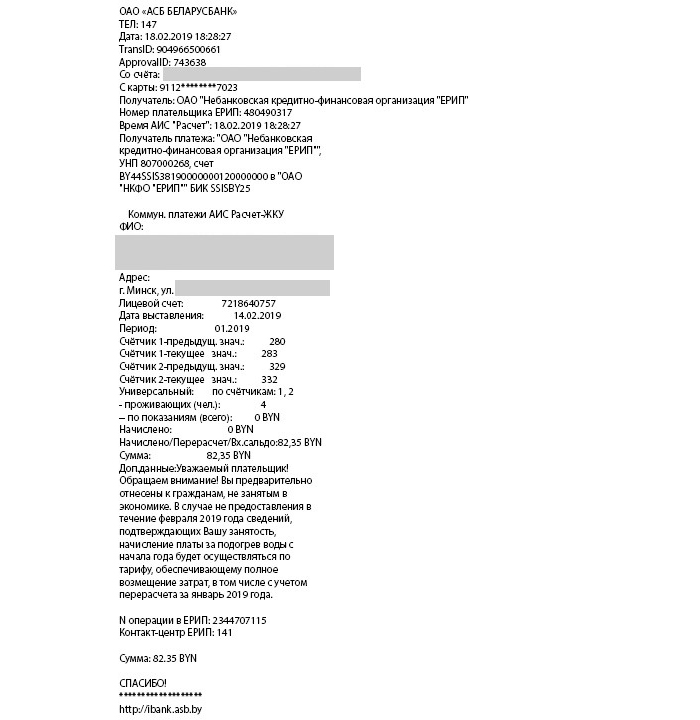 "A similar message, as it turned out, is also present in January 2019 utility bills. Why wasn't there a single person who at least checked the dates of birth? ", Siarhei is perplexed.
The man explains that his sister is also registered in the apartment, she is temporarily living abroad, but the owners are the parents. In addition, three surnames are indicated on the bill.
We remind, if the owner of the housing is a "parasite", and two more "non-parasites" are also registered there, then he will pay a third for hot water (from January 1 of this year), heating and gas supply (from October 1 of this year) at economically justified tariffs. The remaining two thirds of the utility payments for the "non-parasites" registered in the apartment will be charged at subsidized rates. For example, if a daughter is not engaged in the economy, but the payer of housing and utility services is a mother, they will pay for housing and utility services at normal rates, but not at full cost.
- I, of course, understand everything, but who gave them the right to insult my parents, labor veterans, pensioners who have had work experience for more than 40 and 30 years, calling them unemployed in the economy? Who will apologize for this? - the man is asking. - Who is responsible for what my parents almost had to call an ambulance after such insults? Why wasn't there a single sensible person who would at least check the dates of birth?