Turkmenistan Sues Belarus In Stockholm Arbitration
82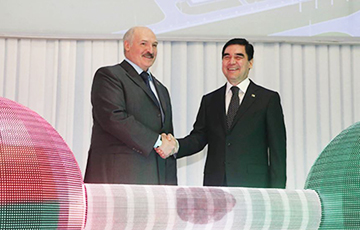 This refers to the failure to fulfill obligations for the construction of the Garlyk potash ore and mining complex.
The Turkmenhimiya State Concern presented to the Arbitration Institute at the Stockholm Chamber of Commerce (Sweden) the facts of failure of Belgorkhimprom to fulfill its contractual obligations to build the Garlyk potash ore and mining complex, grounded their fault and demanded compensation for the damage. This was reported on March 7 by the semi-official publication of Turkmenistan Gündogar news, writes Radio Liberty.
According to the publication, the issue of the Belgorkhimprom equipment, located in the territory of Turkmenistan, was also raised for the decision in the arbitration, in order to minimize the damage to the economy of Turkmenistan.
"The complex still does not meet the conditions of the contract, the production capacity of 350 thousand tons declared by the contractor in the first year was not reached even by 5% and the Turkmen side incurs significant losses," the report said.
The issues related to the activities of the State Concern Turkmenhimiya were discussed on March 7 at a meeting of the government of the country, but the Turkmen side did not mention the appeal to international arbitration in the official publications.
Turkmenistan announced its intention to apply to international arbitration on issues related to the work of the Garlyk ore and mining complex in early November 2018.