Water Services Company Bills Mahiliou Dweller For BYN 900, Later Reconsiders Bill To Make It 22 Times Less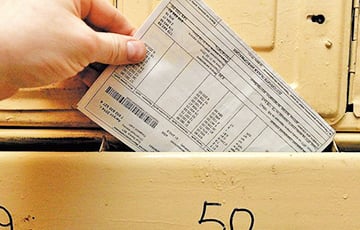 The woman intends to file a complaint.
The utility bill for the mahiliou dweller, who had been billed for water in the amount of about $ 400 in equivalent in February, was reconsidered. The total amount of payment for the communal services decreased by almost 22 times. "Two employees of the municipal water services company came, rechecked the counters, drafted an act," Iryna said to tut.by. However, she still intends to write a complaint. The officials of the municipal water services company explain: it's just a human factor - the inspector made a mistake.
When the water services inspectors were checking the apartments of the residential building in the Yakubouski Street, none of Iryna's family members was at home. She didn't receive any notification that the check was supposed to be carried out. And when she saw the utility bill, her "hair neartly turned grey".
Irina called the inspector for a re-check, as, according to the utility bill, the family allegedly used about 400 cubic meters of water for one month in the apartment. This is about 30 times more than the average family of three people consumes (this is the exact number of people registered in this apartment in Mahiliou).
On Monday, March 18, the inspectors recorded the indices of the counters in the presence of an apartment tenant.
- As a result, we need to pay 41 rubles for the communal and utility services. We have overpaid for 12 extra cubic meters of cold water, and 1 cubic meter – of hot one, - Iryna added. - They told me to go to the housing organization with this act to do the recalculation. Why do I have to do that? The mistake is not mine.
A woman intends to file a complaint. In the municipal water services company they explained that it the human factor in this case: the inspector felt bad and confused two numbers.
- It's people who take the indices. The numbers on the counters are not always clearly visible: it could be dark, for example, - explained Sviatlana Voitava, head of the water supply department of the municipal water services company . - This case is like a big bang on the head: this happens very rarely.
According to Sviatlana Voitava, electronic metering devices are installed in one house in Mahiliou, which transmit the data remotely. The experiment has lasted for about a year, and it is successful: the data are fairly accurate. Perhaps soon such meters will be installed in other high-rise buildings of Mahiliou. There's just one nuance here: if you install electronic water meters with remote transmission of indices, it should be the whole building, not a separate apartment. This is a feature of this technology.