Minister Of Culture: I Stand Against Introduction Of Native Language
167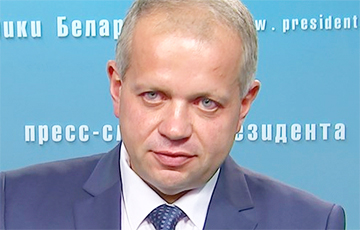 Minister Bondar said he opposed administrative measures to support the native language.
Minister of Culture Yury Bondar became the guest of the program "Nothing personal", hosted by Head of ONT TV channel Marat Markov. The Minister of Culture also spoke about the Belarusian language, writes nn.by.
Marat Markov referred to the statements of Aliaksandr Lukashenka during the recent "Big Talk":
- Belarus has not lost anything due to the fact that it has two state languages, however, the Belarusian language needs to be supported, and we see this support, and we see it literally everywhere now. The names of the streets are changed to Belarusian ones, we see it on billboards, even ordinary people are happy to wear T-shirts with Belarusian symbols and with Belarusian inscriptions. Recent meetings have shown that some of our neighbors are somewhat concerned about the fact that the Belarusian language is supported in the country and take it as almost a manifestation of nationalism. But in what direction should this support develop further?
"This is a very difficult question," answered the Minister of Culture. "I believe that it lies in the plane of public consciousness and does not change quickly. We will speak Belarusian, when each of us fees the urge to make a choice between the state languages in favor of Belarusian.
Moreover, I stand against any administrative measures to promote the native language; we have gone through this in early 90s.