Brest Blogger Siarhei Piatrukhin Sentenced To Large Fine
19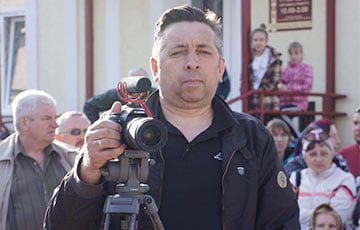 The prosecutor has demanded for the blogger two years of arrest with serving the sentence at the place of residence.
In the morning of April 18, Aliaksandr Semianchuk, a judge of the Leninski district court of Brest, passed a sentence in the criminal case against blogger Siarhei Piatrukhin. He was convicted under Part 2 of Art. 188 (Slander) and Part 2 of Art. 189 (Insult) of the Criminal Code of Belarus, the Viasna human rights center writes.
The blogger was punished with a fine in the amount of 360 basic units (9180 rubles or 4590 dollars). 180 basic units under each article. The court granted victims' civil claims. Piatrukhin was obliged to pay moral damage to the "injured employees" of the Leninski District Department of Internal Affairs of Brest (Siarhei Ihnatsiuk, Dzmitry Yakushevich, Ihar Haliantsich and Siarhei Tokun) – 8,500 rubles or $ 4,250. In aggregate, according to the sentence, the blogger is obliged to pay $ 8,840. In addition, the judge also ordered to pay legal fees.
Judge Semianchuk ordered to pay this amount within a month.
It is also reported that the blogger gave an undertaking not to leave and his property was arrested.
On April 15, the prosecutor asked the judge to impose a consolidated punishment – a 2-year restriction of liberty in an open type correctional facility and a fine of 100 basic units.
We remind that Siarhei Piatrukhin is the laureate of the National Human Rights Award named after Viktar Ivashkevich for 2018 in two nominations: "For courage in creativity" and "For personal courage".