Free Cheese Is Only Found In Mousetrap
5
Leonid Nevzlin
2.04.2019, 10:24

10,898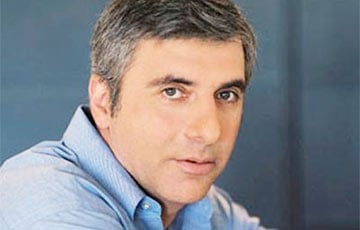 Moscow is playing with Lukashenka, demanding subjection to its rules.
One of the features of the mafia state: it cannot exist in isolation, it needs to build a chain of similar regimes serving the economic and political interests of the criminal syndicate in power. Mafia is international, its business interests extend beyond its own state. By the way, this differs it from kleptocracy: kleptocrats are locked within their own country and are content with plundering its available resources.
Putin's Russia has clearly defined its role in the international arena: it's the support and protection of dictatorial regimes. And first of all, of those who are tied to the business interests of the Russian mafia clans. Syria and Venezuela are on this list. A special place is occupied by Belarus. The Kremlin perceives neighboring countries as subsidiaries of its organized criminal group and behaves accordingly – robs, subordinates, punishes or encourages them. Today, April 2, is another anniversary of signing the treaty on creating the "union" of Belarus and Russia.
Since then, the original idea has been transformed, then it has been practically buried, and now it has been recovered and tried for fitness for ensuring the maintenance of power for the Putin mafia formations. Since last year, Russia has been insisting on deepening cooperation within the framework of the "union state". Aliaksandr Lukashenka, in turn, has increasingly started to call up on the concepts of sovereignty and national identity.
The Kremlin has leverage over Lukashenka – the financial one. Literally on the eve of the so-called Day of People's Unity, Russian Finance Minister Anton Siluanov announced that Russia, in accordance with the presidential decision, would provide Belarus with a loan of $ 600 million. The money will be used to refinance Belarus' debt. Minsk had long asked for these funds, but Moscow was playing its game with Lukashenka, demanding subjection to its rules.
But now it has been decided: Minsk will get the money. What is it? A gift for April 2? Not likely. First, despite the controversy, the Kremlin perceives this tranche as the support for a subsidiary mafia structure. It wants to support its own side and its man, or rather, to pay for loyalty. Second, for a certainty in the near future it will become clear what exactly Lukashenka had bargained away for this loan.
After all, free cheese is found only in the mousetrap.
Leonid Nevzlin, Facebook