Ryazan Metropolitan Spoke On Services In Belarusian
24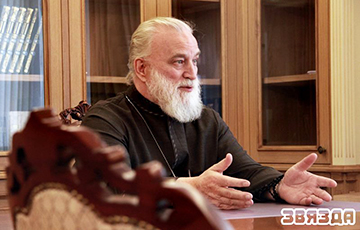 The representative of the Russian Orthodox Church in Belarus believes that this topic is "politically charged."
The Metropolitan of the Russian Orthodox Church in Belarus, Pavel, stated this in an interview with the newspaper Zviazda.
"Anyone who wants to pray in their native language can do so. As for the public services in the Belarusian language, we can say that we have almost everything for this. But we urge not to turn this issue into a political one and not push it forth so much. In the modern life of the Church there are two things that require very careful and even reverent attitude – the language and the calendar. They should not be згырув, as this may lead the society to a split," – he said.
"Once again, we do not prohibit people to pray in their native language. In Orthodoxy, service in national languages was always allowed and welcomed, but at the same time aggressive nationalism with the ideas of the nation as a value above which there is nothing will never find support in the Church.
All types of this ideology are a direct violation of the second Commandment – making the nation an idol and the substitution of the Living God by this idol. Propaganda of national exclusivity, be it Russian, Belarusian or any other, is completely unacceptable for us because it separates people," – the Patriarchal Exarch added.