What Use Are We?
20
Natallia Radzina
8.04.2019, 9:15

75,701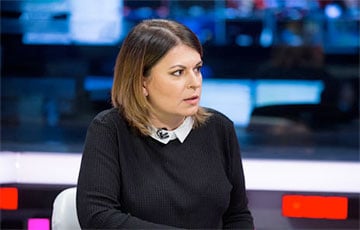 The results of the Sunday prayer.
About 1,000 people (according to the initial assessment of Radio Svaboda journalists) joined the public prayer at the Minsk Holy Spirit Cathedral at Freedom Square on Sunday, April 7. They came despite the intimidation and preventive arrests of Pavel Seviarynets, Mikalai Statkevich, Maksim Viniarski, Volha Nikalaichyk and other leaders. They came, despite the almost complete lack of information about the upcoming event in the independent media. Only a few outlets – Novy Chas, Radio Racyja and, of course, Charter-97 – in advance reported on the prayer service in the center of Minsk.
I am surprised that a lot of politicians who call themselves oppositionists and Christians didn't come to the prayer for Kurapaty. By and large, Belarusian National Congress representatives (who had not been arrested) and CCP BPF party members were there. But I am the most shocked by the total silence in independent media – the prayer at the Holy Spirit Cathedral hadn't been announced.
The satanic actions of the authorities outraged everyone. People were united in their protest. That was evident from social networks and all sites. But the subsequent collective editors' decision to hush up the all-Belarusian prayer service in the center of Minsk broke the fragile, emerging unity of the Belarusians, regardless of religion or political affiliation.
No, I am not surprised when the media is afraid to report on "unauthorized" opposition events (and they all are like that), although this non-authorization contradicts even the Lukashenka Constitution. But not to give information about the upcoming prayer, the holding of which does not fall under any punitive law? A prayer for the souls of people shot in Kurapaty?! In the days, when their burial place is being "ironed out" by excavators, when the crosses installed there are being broken and a prison fence is being set up along the perimeter?
What is it? Indifference? Cowardice? Or the work under curators from the KGB, who come up with agenda of many independent media outlets, what Vital Zybliuk, the former Euroradio editor, publicly told about?
Am I able to understand you? It may be that in a different situation. I am an editor of the site as well, and do my best to keep it. But I am convinced that compromises can take place only if they do not go against conscience and truth.
Yes, it is difficult for all of us to work: both in the country and in exile. The authorities use the entire arsenal of repression against independent journalists: from murder, arrest, close down of publications to blockings and financial suffocation. Yes, there are few survivors. But in this exhausting struggle for existence, we must not forget for what sake, in fact, we work. First of all, for conveying truthful information to people.
And if we are not able to do even this – what use are we then?
Natallia Radzina, Charter97.org Editor-in-chief