I Will Join Prayer At Church
YAUHEN AFNAHEL
8.04.2019, 15:21

1,489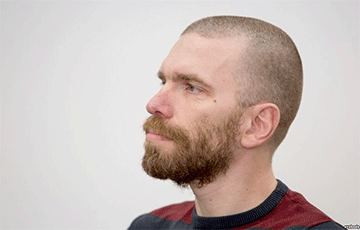 More than once, it was Kurapaty that made the authorities retreat.
Coordinator of the European Belarus civil campaign Yauhen Afnahel reported in social networks that he was going to take part in the public prayer for the victims of Stalinist repressions and in defense of Kuropaty on April 7, nn.by writes.
"Kurapaty is an iconic place for Belarus. Tens of thousands of our ancestors were killed here. The resistance to communism and the revival of the country's independence started here, – Yauhen Afnahel explains. – Today, Kurapaty has become a symbol of the unity of the Belarusians, since the events of April 4 have angered not only social activists, but even supporters of the current government. The destruction of the crosses has been condemned by representatives of all Christian denominations.
"I've decided to take part in the prayer service at the Holy Spirit Cathedral in Minsk at 12.00. I, like many others, is not indifferent to what happened and is happening in the tract. More than once, Kurapaty has become the place, where we succeeded to make the authorities stop, and sometimes even retreat. I am sure that it will happen again, if we are not silent."
Afnahel said that the prayer at the church is not a political event, not a protest, therefore the authorities' permission is not needed.
We remind that on April 4, authorities demolished crosses around the Kurapaty perimeter.
Activists report that about 100 crosses were pulled down and taken away.
On March 1, at a press conference, Lukashenka expressed dissatisfaction with the crosses around Kurapaty, which can be seen from the road.
One of the leaders of the Belarusian National Congress, Mikalai Statkevich, called for Sunday's public prayer near the Minsk Holy Spirit Cathedral (Orthodox) at Freedom Square on April 7, at 12:00.
Co-chairman of the Belarusian Christian Democracy Pavel Seviarynets supported the idea of holding a prayer service near Minsk Holy Spirit Cathedral on Sunday.