Belarusians' Communal Payments Increase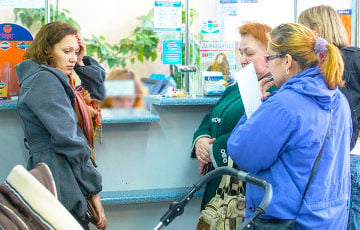 Facility and water heating are getting more expensive.
The authorities set a goal to bring the compensation of communal costs to 100%. But experience shows that it would be too painful for most of people to do this at one fell swoop. For example, in Ukraine, due to a sharp increase in tariffs, the amount of arrears has already exceeded several billion dollars. Therefore, here they have decided to increase it smoothly, no more than $ 5 per year per average family, kp.by reports.
In 2018, the communal charge increased by 16.5% and entered the top 10 most expensive goods and services. A year later, they decided to raise the tariffs for utilities in two stages. The first one was held on January 1, when prices for gas, electricity, cold water, sewage, major repairs and house cleaning rose. In total, the bills increased by 3.9 dollars.
And from June 1, after the end of the heating season, the tariffs for facility and water heating increase for the remaining 1.1 dollars – they will increase from 16.9259 to 18.4831 rubles per 1 Gcal. For parasites, the tariffs will remain the same – 88.99 rubles per 1 Gcal. By the way, from October 1, the latter will be obliged to compensate for the full cost of heating and gas supply.
What percentage of the utility cost do we compensate for? At the end of 2017, this figure was almost 70%, in 2018 – about 76%. And in 2019, it is planned to bring it to almost 83%. At that, we now pay 100% for the majority of utilities, with the exception of the most significant ones, the compensation for which will continue to increase gradually. These include heat supply (for the time being we compensate for 44.7%) and gas supply (51%).
By how much will a standard utility bill increase?
Let's calculate by how much the average utility bill will grow for a family of three, which lives in a 48-square apartment with an electric stove and fits into subsidized tariffs. We've done the calculations based on the maximum allowable tariffs.
Since June, the water heating has risen in price for the family by 62 kopecks, and heating – by 1.56 rubles. Taken all together: plus 2.18 rubles, or the very promised $ 1.1. According to our previous calculations, the communal charge for such a family grew much more tangibly – by 8.66 rubles at once during the first price increase in January 2019.