Brest Activists Continue To Control Battery Factory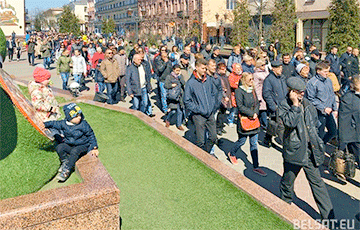 Activists are monitoring the work of the enterprise.
Activists who are against the battery factory, monitor the work of the enterprise, as well as the legal basis of its economic actions, Radio Racyja reports.
The other day a truck with illegally manufactured products was stopped, – public activist Ales Abliak says:
– This is the control of everything that happens in the enterprise. There's noise, smoke, they are working, delivering something. Last night, the activists and the traffic police, stopped a truck with, as the plant's administration says, semi-finished products, and the activists believe that there were full-fledged batteries that were on their way to Pinsk, where they put stickers on them and send for sale.
– We will continue to control, we assume that in the near future, a similar batch of batteries will be made, – Ales Abliak adds.