Another Emergency Situation In Belarusian Army: Soldier Tries To Cut His Wrists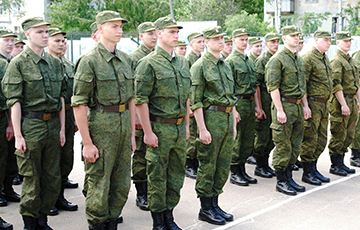 The conscript soldier complained about hazing in the military unit.
The readers of tut.by told that a conscript soldier at one of the military units located in Hrodna, tried to commit suicide by cutting his wrists. According to his friends, the soldier complained of hazing in the unit. In the Ministry of Defense, the case is confirmed, but they say that everything was somewhat different and hazing was out of the question.
It is known that the soldier served in the army for six months. He complained to friends about hazing in his unit and that the old-timers demanded money from him. Allegedly, he even wrote about these facts in questionnaires that are distributed among the military personnel.
The soldier was found in the toilet, where he tried to cut his wrists, in the evening of May 15.
The Ministry of Defense confirmed the case, but said that the guy had only scratches on his arm.
- The commander of one of the regiments of the Hrodna garrison ordered to check on this fact. The actions of the soldier who had scratched his forearm do not pose a threat to life and health. It is known that earlier the young man was repeatedly examined in specialized medical institutions, including for the diagnosis of adaptation disorders, mixed disorders of emotions and behavior. According to experts, he is mentally healthy. If the check establishes that the act of the serviceman was aimed at evading military service, he may be held criminally liable under the article "Evasion of military service by self-harm or by other means," the press-center of the Ministry of Defense said.
Now the soldier is undergoing an examination in a specialized medical institution.