Basta: Lukashenka Wants To Hold Referendum On Integration With Russia Simultaneously With Parliamentary Elections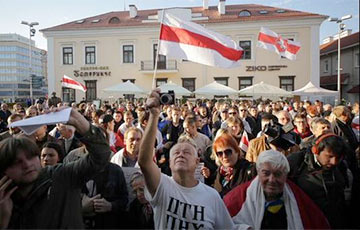 We are gonna have a hot autumn, folks.
Remember, Makei calmed us down a couple of days ago? He said that the time would come and the Belarusians would be told about the negotiations on "integration" with Russia. It seems that they have outpaced Lukashenka's minister, the Basta! telegram channel reports.
Russia and Belarus are discussing the introduction of a single currency. This was announced by Minister of Economic Development of the neighboring country Maxim Oreshkin on the sidelines of St. Petersburg International Economic Forum.
"The central banks are discussing whether to do it or not, how to do it, in what time frame to do it," - the official said.
Meanwhile, various sources report that Lukashenka is ready to hold a referendum on integration with Russia simultaneously with the parliamentary elections.
We're going to have a hot autumn, friends.
Subscribe to the Basta Telegram-channel