Russian oligarch commented on his gift to Lukashenko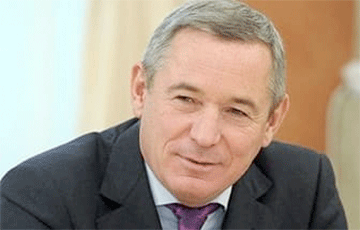 Igor Makarov gave the dictator expensive bikes.
Igor Makarov, president of the Areti international group of companies, prefers to give a bicycle to many of his friends and partners. His representative informed this to tut.by.
He recalled that Igor Makarov, a former member of the USSR Olympic team, master of sports of international class, is today the honorary president of the Russian Cycling Federation and is part of the leadership of the International Cycling Union and his duties include the development and popularization of cycling around the world, including in the Republic of Belarus. He also believes that this is the best form of outdoor activities.
"That is why he prefers to give a bicycle to many of his friends and partners, which, in his opinion, can make the busy life of a busy person more balanced and healthy," said a representative of Makarov.
At the initiative of the businessman, for many years, a program has been implemented to provide material and technical assistance to cycle federations and sports schools involved in the development of cycling around the world, including in his native Republic of Belarus.
Recently it became known that Igor Makarov donated expensive bicycles to Lukashenka.
In March 2019, Makarov presented the President of Turkmenistan Gurbanguly Berdimuhamedov with a "newest modification bike" and was able to develop the Uzynda oil field in the Caspian Sea.
Igor Makarov is 48th in the ranking of 200 richest businessmen in Russia. His fortune is estimated at 2.1 billion dollars.
At one time, Makarov supplied gas to Belarus, was engaged in construction and led other businesses in the country. Since 2005, he has been the honorary consul of Belarus in Moscow.