"I Only Leave This Place In Ambulance!"
2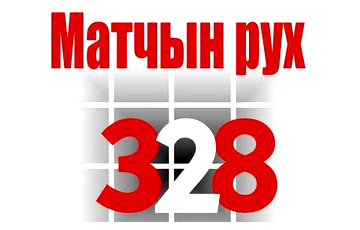 The Mothers-328 who are on a hunger strike are determined.
Mothers-328 are on a hunger strike in the village of Vostrau, Pukhavichy district, Minsk region. They've been seeking a meeting with the head of Belarus for more than a year, Belsat reports.
The "deputies" of the "house of representatives" will approve changes in the second and third parts of Article 328 of the Criminal Code: the plans are to reduce the minimum sentences. Mother-328 Alena Kuzmina says:
"Now they have put forward changes that do not solve the problems under Article 328.
Larysa Zhyhar, a Mother-328, continues:
"Once upon a time, it was said from the high rostrum that they should stay there and ask for death. To create such conditions for them. To whom? Who should ask for death? Underage children? Guys from 18 to 30? Who have not organized drug trafficking, who have not brought these drugs into the country!
Activists of the Mothers 328 Movement say that the amnesty planned for July 3 will affect only a small part of the prisoners under the article, as it will not apply to the convicts under the 4th and 5th parts, i.e. the distribution.
"It is very easy for people to get under the 4th part. That is, they buy them in an online store. If they don't have any money, they are told to buy 5-6 stashes of drugs, and the seventh one is theirs," - Alla Bernal, a Mother-328, says.
The hunger strike of Mothers 328 activists begins shortly before the Second European Games in Minsk. Perhaps the attention of foreign tourists and journalists will be attracted not only by sports events, but also by the human rights situation in Belarus.
The participants of the strike are determined:
"I will only leave this place in an ambulance!"