Basta: Like Country, Like Games
16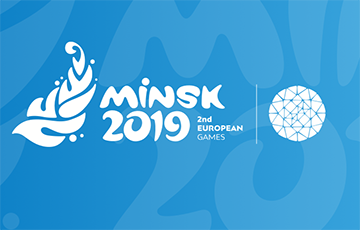 Students joke that soon the casting for the role of foreigners arriving at the "hunger games" will begin in Minsk.
The officials responsible for organizing the dictatorial "hunger games" seem to be losing their nerve. Too much information about their "mistakes" has appeared on the Internet in recent days. As Telegram-channel Basta reports, people are writing from the Minsk Student Town.
– This morning soldiers of internal troops in vests with the inscription "security" are standing at every checkpoint at the entrances to the Student Town on Dzerzhinsky Avenue. They search every incoming person, warn about the ban on filming. A lot of police, now it is almost impossible to take photos, everyone is being watched.
The measures were taken after information appeared about how the so-called "volunteers" (who were not actually volunteers, but student slaves who were forced to work during the games, threatening them with problems in their studies and with dormitories) were treated badly in the heat. Plus, now that the deadline is up, everyone is nervous, as always.
Like country, like games. Students are already joking that due to the fact that there will be no crowds of visitors from abroad, they will soon announce a recruitment of "volunteers", who will paly a role of joyful foreigners.
Slightly less trouble for the organizers. Less visitors - less need to invest in the preparation of dormitories, and the money has already been allocated. It will be possible to steal more than planned. And we will have to pay for everything.
Download and install Telegram messenger on your smartphone or PC, subscribe (click the "Join" button) for the channel "Basta" and create a history of free Belarus.