Pavel Levinau: I Will Not Wait For Another Attempt At My Life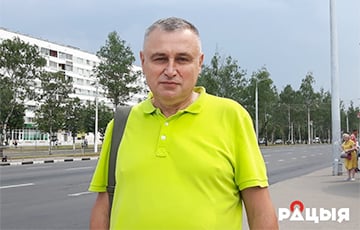 Vitsebsk human rights activist intends to force the police to find those who cut the brake hose in his car.
Last night, unknown plotters damaged a brake hose in the car of Vitsebsk human rights activist Pavel Levinau.
The policemen took the car part for examination, but didn't ask Pavel Levinau for additional information, although they promised to do it yesterday, reports Radio Racyja.
The damaged car is being repaired, and yesterday's incident is reminiscent only by a puddle of brake fluid leaking onto the asphalt from the cut hose.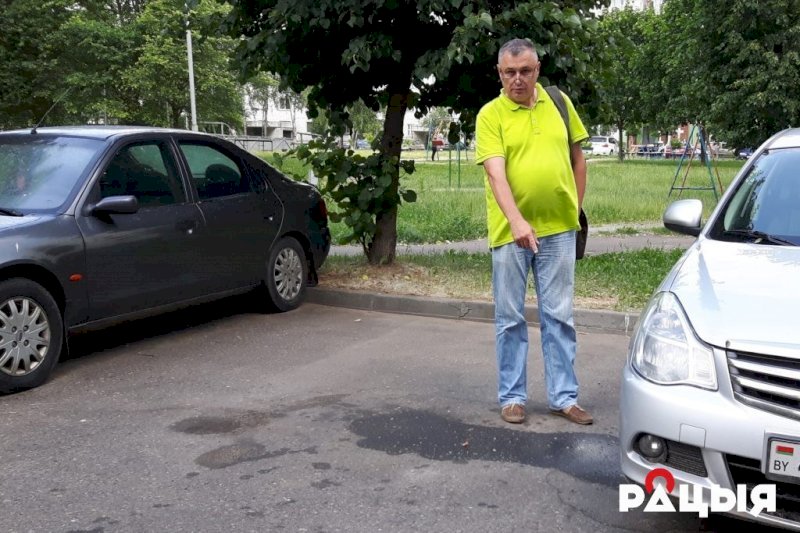 Pavel Levinau says that the stress has not yet passed, but he is not going to stop his human rights activities:
- Almost a day has passed, but I have not yet come to my senses, as I understand the situation that could have happened. It is good that it, at least, stopped at this stage. Then I will turn on the TV, I will listen once again that "Belarus is the most peaceful country", that it's "safe to walk the streets at night", that there's "peaceful life", that "my police keep me safe" ...
You see, living and having to look around to see if someone is following you, or constantly glance at the roof to check whether a brick is flying down on you, thinking whether the hoses are cut in a car, or something else - this can make a person crazy. I will not do that - I will live as I lived, do what I did.
Pavel Levinau lives in a multi-apartment building where there are several dozen cars parked in the courtyard. Only he had trouble with the brake hose. The human rights activist says that he does not personally suspect anyone, and emphasizes that it is the responsibility of the Vitsebsk police to look for the perpetrators.