Mothers-328 Announce Open-Ended Protest
6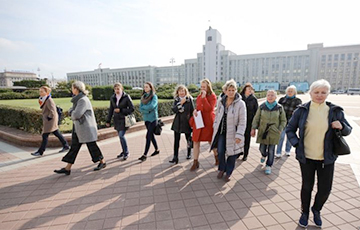 The activists intend to stand on Nezalezhnastsi Square until the authorities change the "anti-drug" law.
Parents of the convicted under Article 328 of the Criminal Code of Belarus intend to held an open-ended protest in Independence Square by the "House of Representatives" at 9 o'clock on Friday, June 21.
One convict's mother, Uliya Astrauko, announced this on Facebook, Novy Chas reports.
"SOS! All mothers and fathers, relatives of those sentenced under Art. 328 - we have a chance! Let's meet on Friday at 9.00 near the "house of representatives" and demand changes in the legislation under Art. 328. We will demand and stay in the square until the legislation is changed," - she wrote.
We remind that on June 13th "deputies of the House of Representatives" adopted amendments to Article 328 of the Criminal Code (Illegal drug trafficking) in the second reading. The amendments concern the reduction of the lower limit of punishment under Parts 2 and 3 of Article 328. Now the possession of drugs for the purposes of distribution is punishable by 3 to 8 years' imprisonment (previously the minimum sentence was 5 years). The same crime committed by a group of people, on a large scale or repeatedly, is punishable by 6 years of imprisonment instead of 8 years.
However, Mothers-328 consider the changes to be insufficient and since June 13 have been on a hunger strike. They intend to lower the terms under Part 4 of Article 328.