300 Russian Servicemen Arrived In Minsk
34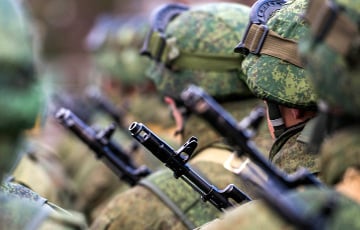 They're going to participate in the parade on July 3rd.
On June 21st, the Russian military arrived in Minsk to take part in the parade on July 3rd, Radio Svaboda reports.
Soldiers of the Kantemirovskaya Guards Tank Division of the 1st Guards Tank Army will take part in the parade. The mechanized column will include Iskander operational-tactical missile systems and BTR-82A armored personnel carriers. Russian Ka-52 reconnaissance and attack helicopters from the Army Aviation Brigade of the Western Military District will take part in the air parade.
A total of 300 Russian servicemen will take part in the parade on July 3. Representatives of the troops of seven other foreign countries are also invited.
The parade will begin at 21.00. In addition to several thousand servicemen, it will involve more than 300 units of military equipment.
It is not usually said how much the parades cost. Independent experts talk about tens of millions of dollars, while representatives of the Ministry of Defense say that it's like "...10 grams of sausage to every resident". The eyewitnesses are usually outraged by the loud preparation for the parades in the city center and broken roads after the passage of heavy machinery.