Person With Sight Disability Seeking Justice From Belarusian Authorities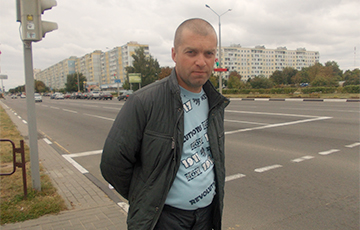 A Salihorsk resident lost sight in one eye at the workplace, and he was paid a penny of a compensation.
Mikalai Vashchabrovich, a person with sight disability of the III degree, who has been injured at the Promtekhmontazh enterprise in Salihorsk, turned to the editor's office of the Charter97.org news website.
He managed to sue the company for 5,000 thousand rubles, although he wanted to compensate for the injuries and moral damage in the amount of 30,000 rubles. The lawsuit was partially denied.
Mikalai submitted his complaint to the judicial division on civil cases of the Minsk Regional Court, which appointed him a compensation for 120 rubles.
The Salihorsk dweller appealed both to the prosecutor of the Minsk region and to the deputy chairman of the Supreme Court, reached the Prosecutor General's Office.
"Determining the amount of monetary compensation for non-pecuniary damage, the court did not fully assess and take into account the fact that I lost sight in one eye, I was assigned the III degree of disability, and the 40% loss of the working ability for an indefinite period.
In addition, I was fired due to the non-compliance of the employee due to the state of health, which prevents him from continuing to work as an installer of building structures, "said Mikalai Vaschabrovich.
Only after this information was made public in the media, he was reinstated at work.
The Supreme Court motivated the decision to reduce compensation from 30,000 rubles to 5,000 rubles with "taking into account the principle of rationality and justice".
Mikalai Vashchabrovich appealed to the Lukashenka Administration and was refused there.
"All my appeals, statements, complaints are simply ignored by officials," he said.