Mothers 328 Сontinue Their Hunger Strike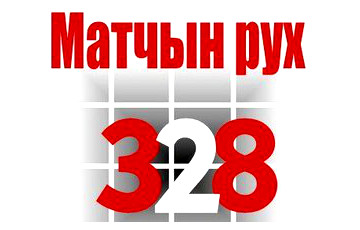 The activists demand a meeting with Kachanava, Karayeu and Lukashenka.
The hunger strike of three Mothers 328 activists continues for the thirteenth day in the village of Vostrau, Pukhavichy district. They have been joined by the initiative leader, Larysa Zhyhar, Radio Svaboda reports.
Three activists - Alena Kuzmina, Alla Bernal and Liudmila Kulinich - started the hunger strike on June 11th, 5 more women joined them on different days, Larysa Zhyhar, head of the Mothers 328 initiative, joined them recently. The activists of the movement strive for greater liberalization of the anti-drug article of the Criminal Code.
The hunger strikers have written letters to the Lukashenka administration and the Interior Ministry.
Larysa Zhyhar, head of the Mothers 328 Initiative, reports that she is on her third day of the hunger strike:
"I have decided that I will starve as long as I am strong enough. It is necessary to support the hunger strikers so that their struggle is not in vain. I have the same demands that the rest of them have - a meeting with Lukashenka and a review of the cases under Article 328. But on the eve of my hunger strike, I wrote letters to the Lukashenka administration and the Ministry of Internal Affairs. I ask for an urgent meeting as long I still have the strength to go to them and talk," - Larysa Zhyhar said.
The leader of the Mothers 328 movement hopes to meet with the head of the ruler's administration, Natallia Kachanava, to discuss how the new law on amendments to Article 328 will be applied.
"Even lawyers do not yet know whether the changes will apply to the sentences imposed earlier. We propose to create a commission of "parliament" representatives, representatives of the courts, the prosecutor's office, with our participation, to discuss all the complex issues. I hope to meet with the new Minister of Internal Affairs, Yury Karayeu, to discuss the practice of keeping convicts under Article 328 in custody. We also have a lot of questions here that we haven't been able to discuss with the former minister," - said Larysa Zhyhar.
On the eve of the hunger strike, Larysa Zhyhar spoke to her son, who is serving his sentence, on the phone. "Everybody in the colony knows about the new hunger strike of Mothers 328 and hopes that the "deputies" will not limit themselves to the adopted amendments to the article," - Larysa Zhyhar said.
Doctors have visited the hunger strikers
In the morning of June 24, doctors came to the village of Vostrau again to examine the hunger strikers.
"They weighed us and measured our blood pressure. Liudmila Kulinich lost 9 kilograms, Alla Barrel lost 7 kilograms, and I - 6 kilograms. The pressure is low. They offered hospitalization again, but we refused. We will hold on as long as we still have strength. No one from the top authorities has ever contacted us," - Alena Kuzmina said.