Basta: Lukashenka Is About To Face Dangerous Times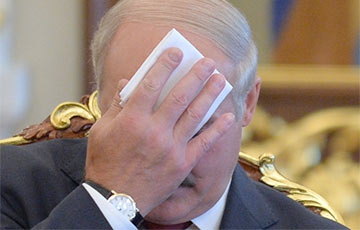 There are reasons for innovations in the law on the army, which the authorities are silent about.
Civilized countries are switching to a professional contract army, while the serfdom is being improved in Belarus. This impression appears after familiarization with the draft law "On Changing the Laws on the Effective Functioning of the Military Organization of the State". The document significantly toughens the rules of call-up and consequences for Belarusians, who have not served in the army "without legal grounds". The document has been submitted to the "parliament" urgently and is planned for adoption in two readings at this session, the Basta telegram-channel writes.
The greatest indignation of the Belarusians was caused by two innovations:
1. deferment from the army service is granted only once. Magistracy is not possible without military experiences.
Those who are "properly notified and do not attend conscription events" will be banned from going abroad. One can forget about studying in European universities.
Of course, there is a paragraph on the collection and processing of personal data of citizens who are or are obliged to be on the military register without their written consent. Probably, it will be inserted into every law now. After all, it' s an IT country.
The authorities do not hide the reason for the hasty development of the project. There are fewer and fewer people willing to serve in the Lukashenka army every year. Belarusians run away from barracks slavery like from the plague. But such measures will not raise the combat effectiveness of the army. Rusty equipment cannot be made to work with new laws, and prohibitions and restrictions will not add motivation for service. Even the narrow-minded officials from the Ministry of Defense should understand this.
There are other reasons for the innovations that the authorities keep silent about, but all Belarusians know about them.
New recruits are a free labor force, which can be sent anywhere. From harvesting potatoes and cabbage on the collective farm fields to building another palace for the official. It is no secret that the Belarusian army teaches to fight least of all.
In addition, dangerous times are approaching for Lukashenka. Two election campaigns and formidable demands from Moscow against the background of the forthcoming economic catastrophe keep one awake. Tightening of draft rules is a clumsy attempt to keep young people from going out into the streets.
The dangerous thing is to try to increase the army without reforming it. They won't be better fed there, officers' salaries won't rise, benefits won't be added. Hungry and angry soldiers will never defend those who turned them into serfs. Belarus has become a third-world country by the efforts of Lukashenka. We all know what the army can do in such countries.
Download and install Telegram messenger on your smartphone or PC, subscribe (click the "Join" button) for the channel "Basta" and create a history of free Belarus.