Pesniary Guitarist Arkadz Ivanouski Died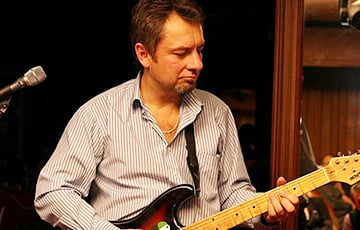 According to unconfirmed reports, the musician drowned.
On Tuesday, June 24, the Belarusian musician Arkadz Ivanouski, the last guitarist of Muliavin's band Pesniary, died. According to unconfirmed information, he drowned, as tut.by. reports.
It is announced on the Pesniary fans forum. Kp.by also confirms the information about the guitarist's death with reference to the condolences of the musicians in social networks.
"Sad news came from Aliaksandr Paprotski from Minsk (Aleh Averyn reported). Arkadz Ivanouski, the last guitarist of Pesniary band before their collapse, drowned. The details are still unknown," – the forum administrator, Aleh Verashchahin, writes. Farewell to the artist will be held in Minsk, in the ritual hall on Alsheuski Street 12, from 14.00 to 15.00 on June 26.
Arkadz Ivanouski would have turned 60 in August.
Arkadz Ivanouski graduated from the Minsk Radio Engineering Institute and the Minsk Institute of Culture. Since 1982, he has worked in variety bands, including the music ensemble Tonika, the song and dance ensemble of the Armed Forces of Belarus, the Belarusian State Orchestra of Mikhail Finberg. Arkadz Ivanouski played in Uladzimir Muliavin's music ensemble Pesniary since 1996. When the split occurred in Pesniary, the guitarist did not join the new ensemble "Belarusian Pesniary" and stayed with Muliavin. The guitarist also cooperated with the Belarusian State Orchestra of Mikhail Finberg. From 2004 Arkadz worked at the Department of Art and Producing at the Minsk Institute of Modern Knowledge named after Shirokau and was engaged in jazz projects.