The Belarusian Ruble Is Not Means of Settlement, Leanid Zaika Says
32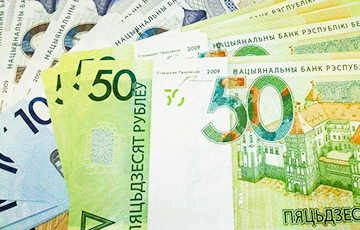 What happens to the ruble and what currency is the most reliable for savings.
Central banks of Belarus and Russia are discussing a range of issues. One of them is a common currency. Deputy Chairman of the Board of the National Bank of Belarus Siarhei Kalechyts stated that at the meeting with journalists in Minsk on the twinning project with the EU, zautra.by writes.
- What these discussions may result in?
Head of the Strategy Analytical Center Leanid Zaika reminds that this topic was raised 15 years ago. Then the economist named two conditions which made the introduction of a common currency possible: the denomination of the Russian ruble (raze out two zeros), as well as the introduction of a "gold standard" - that is, the proper provision of a common currency.
At the same time, the economist does not share the opinion about the danger to the Belarusian ruble and its importance as a currency in general. According to him, these are ambitious positions of the leaders.
- The Belarusian ruble does not perform any significant function," the expert says.
He believes that minor monetary units will disappear in the future. The economist denies the availability of own currency as a symbol of a sovereign state.
- To print papers and wait for the Russians to give oil? Not money, but the intellect of the nation is the indicator of sovereignty," the interlocutor of Zautra Tvaie Krainy says.
Recently, there has been an increase in the Belarusian ruble exchange rate, especially against the euro. Leanid Zaika notes the merit of the National Bank, which first devalued the national currency by 7%, but now it's restored at the level of 2%.
- This is a sign of good monetary policy, control of the money supply. The policy of the National Bank has become stable, and Lukashenka does not put much pressure on it, because in case of devaluation, people will look down on him. In addition, there were positive exports, so the National Bank is worth praising," the economist says.
The regulator's actions are also the reason for the decline in prices (0.1%). Prices for imported goods fall in dollars, while they become cheaper in terms of domestic prices.
- People should realise that we have price competition and price reduction if we ensure the stability of our ruble," Leanid Zaika said.
Today, by the way, Belarusian rubles, according to the expert, is the most profitable currency for saving in banks. And those, who have foreign currency, should divide them into two parts - dollars and euros, as the decline of one currency is compensated by the growth of another.