Constitutional Court Approves "Law On Deferments"
16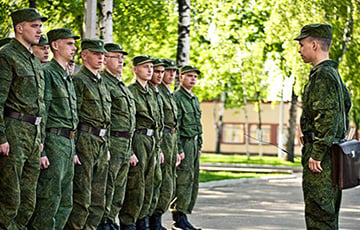 The resonance law was considered without extra eyes.
The Constitutional Court approved the law "On Amendments to the Laws on the Effective Functioning of the Military Organization of the State," known in society as the "law on deferments," Euroradio reports.
"The law went to court and was considered. "The final result is as follows: it corresponds to the Constitution," - Deputy Head of the Department of organization of court sessions of the Constitutional Court Siarhei Latushkin said.
The resonant law, which had been widely discussed in society, was considered in an open session, but in writing - without extra eyes. The activists were not allowed to observe the procedure.
Now the law will be submitted to Lukashenka for signing. He has 14 days to either sign it or return it to the parliament for consideration.
"The House of Representatives" voted for the draft "law on deferments" on June 26 and 28. Before that, the public had collected 10 thousand signatures under the petition against the document within 10 hours.
The law introduces stricter rules for call-up in the Belarusian army. The deferment for education will be granted to young people only once. If a person does not serve in the army without "legal grounds", he will not be admitted to public service and some law enforcement agencies. The "evaders" will be limited in the possibility to leave Belarus. And perhaps the only innovation that looks like a positive motivation for serving in the army is that the time will be credited as a postgraduate work assignment.