Mikalai Charnavus: Only Active Citizens Can Change Life For Better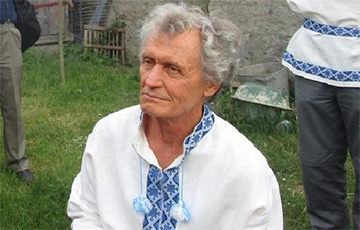 The activist from Baranavichy fights against injustice.
"Only active citizens can change their lives for the better," - Mikalai Charnavus (senior), a well-known Baranavichy fighter against injustice, is sure. He proves it with his life every day, Radio Racyja reports.
The service record of the public activist's good deeds is very significant. And people turn to him. And despite his severe illness and disability, he does not give up, and does not allow officials and leaders to "eat well and sleep well," although it takes a lot of effort and time, Mikalai Charnavus says:
- It takes so much time and effort to knock on these doors. It takes a lot of time to get to them. After work, in my spare time. This is the only way to achieve something. After all, if they promised, they would do nothing. You need to come ten times if you want something to happen. So many sheets of paper have been written off to officials.
According to Charnavus, the officials when meeting with him, and the police when detaining or searching him do not forget to ask: why do you need it? And he answers: to be called a citizen.