IC: There Are Two More Suspects In Case Of Explosions At Salute On July 3
5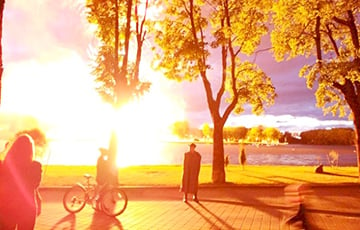 Previously NEXTA reported on the detention of the Belarusian officers.
The Investigative Committee of Belarus has reported that "two more people remain in the status of suspects" in the case of the explosions during the fireworks in Minsk on July 3.
The IC does not comment on the identity of these two suspects, Radio Svaboda reports. The investigators ask the witnesses, who were recording the incident, to contact them and provide the video materials.
On July 11th, the Nexta Telegram channel reported with reference to its own sources that two more suspects from among the Belarusian military appeared: Captain Pasledni was responsible for loading salute units, and Senior Lieutenant Kruhlik with his subordinates was involved in "cutting off fireworks that didn't fit in the mortars". But then the investigators did not confirm or refute this.
In the morning of July 17, the Russian Embassy reported that two Russian citizens were charged in the case. This was later confirmed by the IC: the Russians were charged under part 2 of article 299 of the Criminal Code of the Republic of Belarus, which provides for 2 to 7 years of imprisonment.
Earlier it was reported that the detained Russians were employees of the Russian company Piro-Ross, which supplied fireworks for the salute.