Activists Restored Monument To Fighters For Free Belarus In USA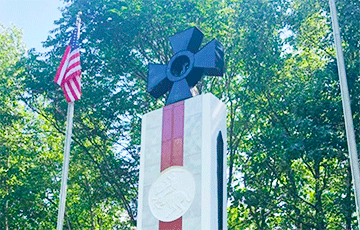 A monument with Pahonia is located in American South River.
American South River (New Jersey) is one of the centers of Belarusian emigration in the United States. The first migrants from Belarus appeared here in the 19th century, and in the middle of the 20th century, the Belarusian community of South River increased significantly due to post-war migrants. There appeared a Belarusian church, cultural associations, newspapers and magazines.
Yurka Vitsbich, Yanka Stankevich, Yafim Kippel, Mikalai Lapitski, Radaslau Astrouski and other famous Belarusians are buried in the cemetery of South River.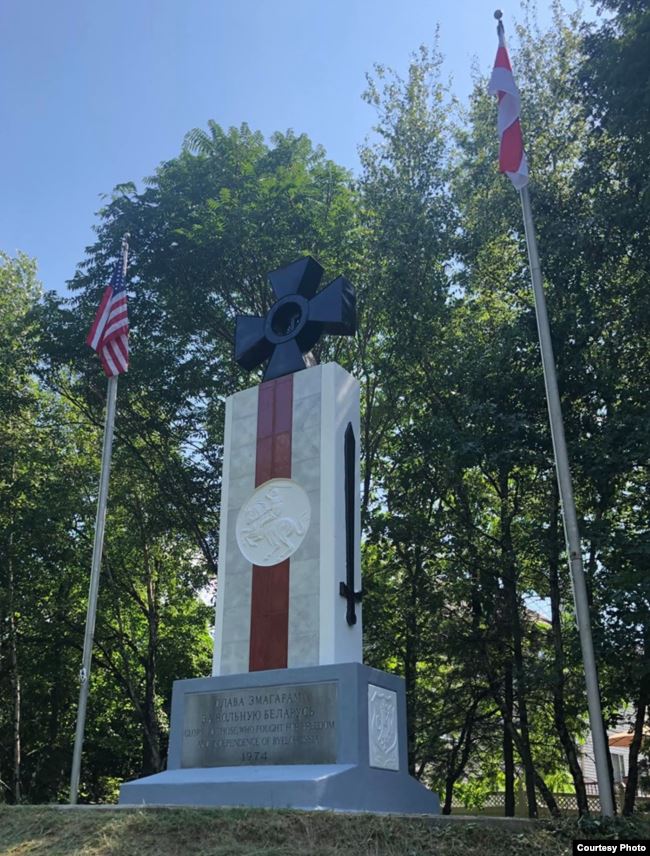 The restoration of the memorial sign in honor of the fighters for Belarus has been done by activists, the photo of the renovated monument and the video of its second opening was posted on social networks by Vadzim Vasiliyeu. It took two days to restore the monument.