Authorities Experiment With Expanding Police Powers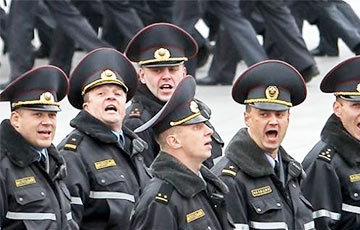 The experiment is being conducted in Sharkaushchyna region.
This was reported by the newspaper Klich Radzimy.
The experiment runs from May 31, 2019 to January 31, 2020. The police officers involved in the experiment will have the powers of criminal investigation officers, district police inspectors and juvenile affairs inspectors.
That is, they will become "universal" police officers responsible for everything that happens at their administrative precinct (there are 11 of them in total).
"This will help to reduce and evenly distribute the burden on the officers. In rural areas, where population density is low, each of these departments does not need to be very specialized," – Siarhei Areshkau, the head of the Internal Affairs Department, said. - We hope that in the future this practice will contribute to the improvement of the crime situation in the district.
The sheriffs have already appeared in some other regions of the country - for example, in Hlusk, Malaryta, Berazino, Aktsiabrski and Voranava districts.