Kalinkavichy Blogger Reports Tortures In Homel Remand Prison
16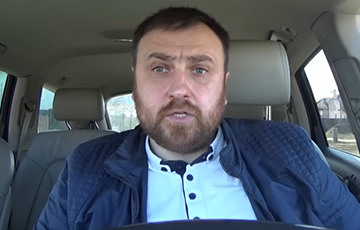 The relevant statement was made in the courtroom.
On August 20, the Mazyr district court will hold another hearing in the case of Kalinkavichy blogger Vital Manko. He is accused of having created a financial pyramid "Elevrus".
At the previous hearing, which took place on August 1, the blogger reported pressure and tortures that were applied on him in the remand prison.
According to the information provided by the human rights center Palesskaya Viasna, six other defendants in the case are under the same charges as Manko. All of them signed a non-leave obligation. Only Vital Manko has been held behind bars for more than a year. Vital has six children, the youngest son is approximately an year and a half, and he has not seen his father for more than a year.
At the latest hearing in early August, Manko petitioned for a change of restraint to a non-leave obligation like the other defendants have. All the witnesses have already been interrogated in court, or their testimonies were read out by the prosecutor or the court itself. He will not be able to put any pressure on the witnesses, or influence them in any other way.
Further stay in the remand prison poses a threat to Vital's life and health. And this is the main pretext for this petition.
According to Vital, they put him in the cells with anti-sanitary conditions, other inmates smoke, break the rules, and then Vital is accused of these violations. As a result, Manko gets in the punishment cell. When he is held in a solitary cell, unknown masked people unexpectedly storm in and beat him. It is also impossible to pass him medicines. Complaints about health issues are accepted in the evening, but it is possible to see a doctor only the next day, and that's not always. Manko filed complaints, they were accepted, but no one registered them so Vital could not track who received them, and whether they were considered after all.
The prosecutor found all these reasons ungrounded and insufficient to change the restraint. Judge Anatol Strelchanka explained that all the complaints related to the activity of the remand prison administration should be considered by a court at the place of the prison location, and this is the Central district court of Homel. The judge thus renewed Manko's holding in custody.