Belarusian Banks And Companies May Be Subject To US Sanctions Against Venezuela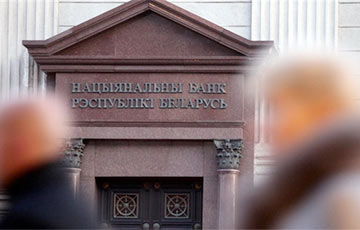 National Bank of Belarus has sent out warnings.
National Bank of Belarus (NBB) has sent a newsletter to banks warning about the possibility of the U.S. sanctions against Venezuela being applied to Belarusian banks and companies operating outside the country.
"Despite the fact that the ban on cooperation with sanctioned persons will apply primarily to U.S. legal entities and individuals, as well as foreign companies under their control, any banks or companies from third countries, including Belarusian ones, are likely to be subject to secondary sanctions," - the NBB letter, the text of which is in the disposal of Interfax-West, reads.
The letter explains that the decree of U.S. President Donald Trump came into force on August 5, 2019. It provides for a complete blocking of the Venezuelan government's property in the U.S. jurisdiction and a ban on any provision of funds, goods and services to it.
"The sanctions imposed on Venezuela and the so-called secondary sanctions (or extraterritorial sanctions) are intended to affect, among other things, companies from third countries that cooperate with the government of Maduro, as well as banks, insurance companies and other firms that are indirectly involved in transactions. In this regard, it seems reasonable to note the relevance of the following information for Belarusian business entities," - the letter says.
In particular, the NBB reminded the Belarusian companies that "if the persons on this list, directly or indirectly, own shares (stakes) in a company of any country in the amount of 50 percent or more, then such a company is automatically considered to be subject to sanctions (blocked)". "Companies, in which one or more blocked persons have a significant stake, while such a stake is less than 50 percent, may be included in the sanctions list at any time by decision of the U.S. Treasury," - the letter says.
The NBB also reminds that according to Trump's decree, "the assets of all government agencies, the Central Bank of Venezuela and the state oil company PDVSA are blocked".
According to the website of the Belarusian Embassy in Venezuela, the countries are currently implementing about 85 joint projects in housing construction, joint oil production, gasification, energy, agriculture, industry and science. In particular, there are such joint ventures as Petrolera Belovenesolana (JV PO Belarusnafta and PDVSA), MAZ VEN, Vene-Minsk Tractors, the Venbelcom trading house, a factory for the production of ceramic blocks in Guarrenaz-Guatira (Miranda), a factory for the assembly of tractors Belarus, and the assembly of road-building equipment (Barinas).
Belarusian builders also continue to build social housing in several states of Venezuela. The first agro-industrial town in Venezuela, a plant for processing batteries are being built. A number of other projects are being implemented.
Active cooperation between Belarus and Venezuela started in 2006, when Minsk was visited by Hugo Chavez. In response, Lukashenka visited Venezuela in 2007, 2010 and 2012. Chavez's successor, Nicolas Maduro, paid his state visit to Belarus in July 2013, a few months after becoming president of Venezuela.