Money For Road Repair Deducted From Workers' Salaries In Baranavichy
21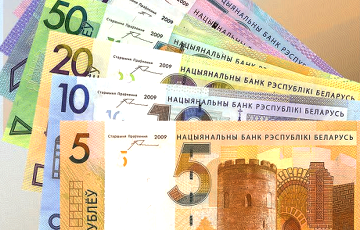 Where does the road tax money go?
This is what a reader has written to Charter97.org:
- Something very strange is going on in Baranavichy. After the last visit of Lukashenka, it was ordered to find money for road repairs at all costs. What did the local authorities do in such a case? They ordered to collect money from all the organizations. The workers have to write a statement to deduct the money from the salary for road repairs. It is 20 rubles at my enterprise.
Here are some questions... We are required to pay the road tax during the technical inspection. And here they ask me once again to "chip in" for the roads! This is too much! Publish this! This is a shame that cannot be called in any other way.
The local edition of intex-press.by writes that the "Baranavichy - Our Small Homeland" Street and Road Network Improvement Fund was registered in the city. The fund was founded by the Baranovichi Municipal Housing and Utilities Department.
The main purpose of the fund is to assist in the improvement of the urban areas and the street and road network of the town.